Inevitably, doing the same things will produce the same results, which is why in a recruitment market where there is a serious talent shortage it is critical for recruiters to use the information and technology at their disposal. Here we outline how and why.
Recently, 41% of participants in the 2018 UK Recruitment Trends Report said that talent acquisition is one of the biggest concerns they're currently facing.
As recruitment continues to change, today's employers need to be aware of the trends that are driving job seekers. Today, candidates have far more control over the job search, with 90% of the current job market being candidate driven. In other words, the talent chooses the employer, not the other way around.
Finding and hiring the ideal people for your team isn't easy in this modern environment. The good news is that you don't have to do it alone. With 25 years of experience in commercial recruitment, Lucy Walker Recruitment has tackled paradigm shifts like this in the past.
Today, we're going to look at some of the significant changes transforming recruitment in the commercial market and how you can take advantage of them.
Marketing is Critical to Recruitment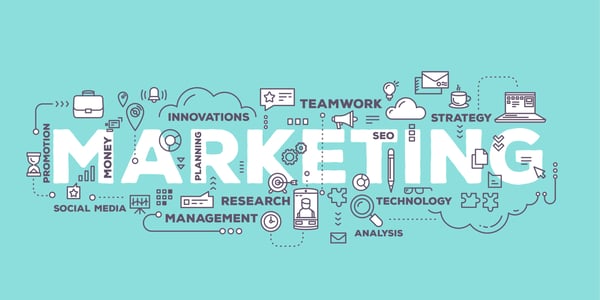 ICIMS suggests that 86% of HR professionals believe recruitment is becoming more like marketing. For example, we have a thriving Marketing Team here at Lucy Walker Recruitment, infact its critical to our business model.
In an environment where candidates have more choice, businesses and the recruitment companies they partner with, need to be able to sell the role and opportunity well.
Marketing your employer brand through the job descriptions you create with your recruiter and the adverts they create for you is critical. It's about making sure that your presence as an employer is just as attractive as your presence as a commercial business.

The term "employer brand" started off as a buzzword. Today, it's an integral part of attracting the right people to your commercial team.
Employer branding has become more important as research proves that candidates study a company's reputation before they apply for a role.
A poor or nondescript reputation means you may struggle to attract and retain the right candidates. On the other hand, a good employer brand leads to a stronger attraction of potential employees, while convincing your existing staff to advocate for your company too. Here are a selection of ways to demonstrate your employer brand by:
Asking your team to talk positively about you on social media: Social branding has become more popular in recent years as candidates take to channels like LinkedIn to check out the potential employer that recruitment company has mentioned. A positive reputation in social media groups or a review on Glassdoor helps your employer brand to thrive.
Managing candidate relationship: Candidate relationship management is the process of building relationships with potential and current employees. Treat every possible staff member with respect, give them a fast recruitment experience, and leave them feeling great about your business - even if they don't get the job.
Sharing stories online: Build your company website with success stories about the organisations you work with and how you help them build their own success. This will help people to visualise themselves as part of your team.
Candidate Experience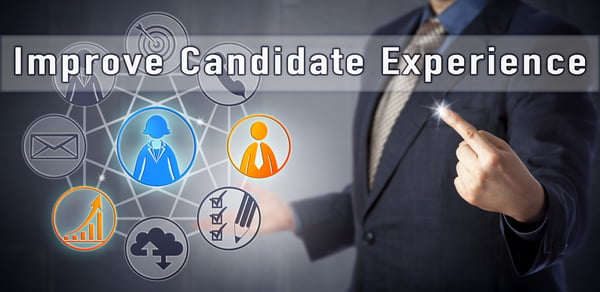 Candidate experience is one of the biggest factors contributing to your employer brand. The right experience can also determine how likely your employees are to stay with you when they join your team.
Candidate experience refers to how you interact with people before, during, and after they apply for a role with your company. A negative candidate experience is dangerous. Virgin Media revealed that their bad candidate experience cost them around $5.4 million a year. To improve your candidate experience:
Refine interviews with behavioural testing. A standardised interview with behavioural testing will make sure that you're getting the right people for your roles. Because you'll know how to score your candidates effectively.
Don't keep them waiting: In a skills-short market, you can quickly lose a great candidate to a competitor if you don't move fast enough. Let people know when they can expect to hear from you about their success in applying and being interviewed for the role and stick to that time frame.
After someone joins your team, use an onboarding plan to introduce them to their new role, and follow up with a development strategy to put steps in place for future growth. As time goes on, use stay interviews to make sure that each staff member feels satisfied in their role.
Talent Acquisition Systems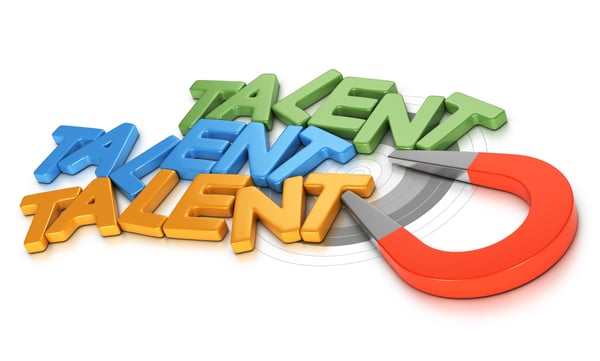 You know how important it is to have the right talent for your team. However, attracting that talent isn't always easy. While a great employer brand can make your business more appealing, you still can't sit back and wait for candidates to come to you.
A great way to make sure that you've always got a talent pipeline up and running is to work with a commercial recruitment agency to build a talent acquisition strategy. When you start following active and passive candidates in your space, you'll be ready to fill any gaps in your team.
The switch to a talent acquisition strategy instead of "as and when" is happening because recruitment is changing from an outbound to inbound process. Businesses need a long-term way to bring new skills onto their team, and that's what talent acquisition can provide.
With talent acquisition systems you:
Proactively and continually attract people to your business using external partners like an experienced recruiting partner, so they choose you as their next employer.
Keep candidates engaged, so you always have a pool of talent to choose from when a gap opens in your team.
Track the latest trends in the commercial sector so you're aware of any new skills you might need to add to your business to become more competitive.
Attention to Diversity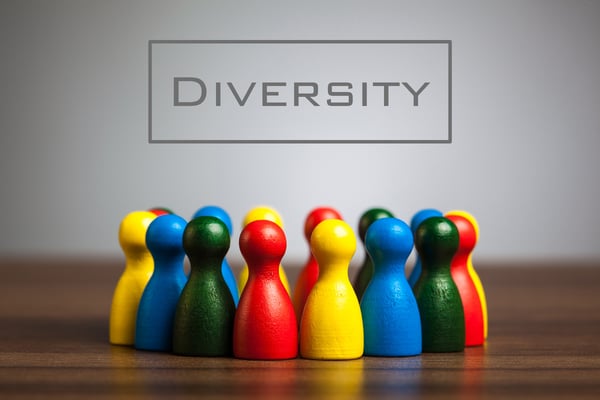 Finally, socioeconomic demographics around the world are changing at a rapid rate. Digital transformation, a new generation of workers, and countless other trends are pushing employers to think about the opportunity a diverse team will bring to the work place.
A team full of different skills and backgrounds can lead to:
More creative problem solving
An improved company culture
A more attractive employer brand
According to LinkedIn's Global Recruiting Trends Report for 2018, 82% of employers today think that diversity is crucial to their hiring process. However, the same research also showed that 38% of businesses struggle to find a diverse range of candidates.
Fortunately, there are some ways that hiring managers can improve diversity and inclusion with the assistance of a recruitment company. For instance, you can:
Use researched methodology like behavioural testing and video interviewing. All of which actually helps remove bias. People aren't judged based on a paper application only and further questioning based on facts helps open up possibility to gain a deeper understanding of a candidates skills, experience and potential.
Use competency-based interviewing: Competency-based interviewing lets hiring managers assess each candidate based on how they will perform in a role. Form your judgements on sound criteria, not the superficial level of whether you got on with them or whether they like the same football team. Believe us, this still happens.Questions can then be based around the role description. For example if a key competency is managing a sales team to hit target a relevant question could be; "tell me about a time you had to manage an underperforming team. How did you get them back on track? "The decision then becomes about did this individual answer the question is a way that leads us to believe they can manage a sales team. Irrelevant of what their sexual orientation might be. We have a comprehensive list of competency based questions to help you which you can download here.
Avoiding biased job descriptions: Removing masculine or feminine terms from a job description generates a broader range of candidates. Though this might surprise you when we first work with companies there are times that gender related terms still creep in. Remember some words and phrases are considered more male than female and can sub consciously impact the response to your role.

Get Support from your Commercial Recruitment Specialist

As trends in the recruitment world continue to change, it's critical to make sure that you have the right support.
Here at Lucy Walker Recruitment, we keep track of the latest changes in the commercial sector. This means we can provide upto date market trend information and new recruiting products like engage.
Our experience in the commercial sector and extensive industry knowledge means we can assist with everything from guiding you how to improve your employer brand, to transforming your talent acquisition strategies.
Can We Help?
Lucy Walker Recruitment has over 25 years' experience recruiting in the commercial sector across both Leeds and Manchester and has the capability to recruit for every level in your organisation. To find out more call us on Leeds 0113 367 2880 or Manchester 0161 4421. Alternatively email us here.