The HR function is rapidly evolving and the skillset required to succeed within HR and People Operations is changing too. The role of HR covers a range of areas within an organisation such as; recruitment, training and development, performance and absence management, engagement, employer branding, communications and much more… Working in a supporting HR role such as a HR Assistant or HR Administrator you will need to boast a number of skills to ensure you effectively manage day to day activities within the organisation, supporting the senior management team and their goals.
So, what makes a great HR Assistant or HR Administrator?
Excellent people and communication skills
The HR function sits within the heart of the business, communicating between senior management and employees, engaging existing staff and welcoming new employees to the company culture. It is vital you are a people person with great relationship building skills to succeed as a HR Assistant. It's also important that you enjoy working with people so this comes natural to you in your role and working with multiple teams and employees across the business.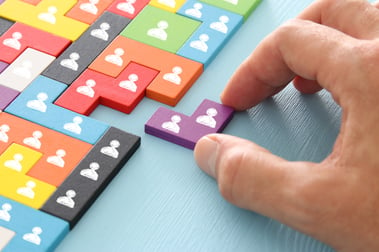 Organisational skills
To be a great HR Assistant you need to be highly organised and confident coordinating multiple tasks and projects at once. You will be responsible for managing employee information and records, updating them accordingly, managing internal correspondence, coordinating and having input in various meetings such as disciplinary hearings, interviews, reviews and organisational meetings. The HR function works across all areas of the business so it is important to be organised and have the ability to multi task to carry out your role effectively.
Strong written skills
Working as a HR Assistant you will be responsible for producing a range of documents from meeting agenda and minutes, job descriptions, HR communications and correspondence. You will also be responsible for proof reading and supporting senior management with the production of contracts and formal documentation so you must have excellent writing skills and a great eye for detail.
Fair and diplomatic
As a HR Assistant you will be involved in various internal processes where important decisions need to be made, these decisions must be unbiased, so it is vital you are fair and diplomatic in your approach. To be successful in the role you need to review scenarios and facts before deciding on a fair and appropriate outcome following HR proceedings.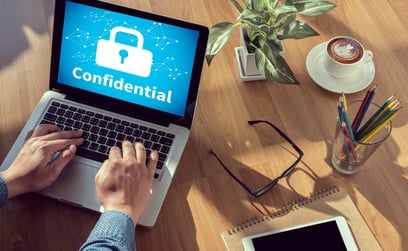 Discretion and confidentiality
Working in the HR function, you will often handle sensitive information or personal details within the organisation. It is important you demonstrate discretion and understanding of the nature of your work to build trust with your team members and appreciate how essential confidentiality is as part for role and building credibility as a HR professional.
Willingness to learn
To further your career within the field of HR and give you more confidence in your role, the willingness to learn and apply yourself to studies or a potential qualification in HR is essential. To progress, it is likely you will need to gain a recognised HR qualification, such as CIPD, or be willing to commit to studies at some stage. It's important to stay up to date with changes in employment law or working practices that will impact your role or the organisation, so a general awareness and knowledge when starting a HR Assistant or HR Administrator role is advantageous.
Creativity and Initiative
With the HR function evolving and a big emphasis placed on employee engagement, culture and branding, it's useful to be creative with your ideas and input to encourage new ideas to implement HR processes. If you can use your initiative when it comes to working on HR projects and help inject creativity and engaging ideas, you will go a long way in your HR career.
There are many roles within the HR and people function, with the option to work in generalist HR roles or specialise in areas such as Employee Relations, Rewards and Recognition, Recruitment, Training and more… If you are interested in finding out more and establishing the opportunities available to you, please get in touch.
Can We Help?
Can we help? We have placed and filled over 100,000 temp and permanent assignments over the last 29 years so have a range of techniques, ideas and platforms which could help you. Why not call us on 0113 367 2880 have a conversation with one of our team.
Alternatively, drop us an email here or check out our Testimonials and Case Studies.