At Lucy Walker Recruitment we have supported thousands of candidates at varying stages of their career in finding their next dream role! Even for those candidates who have had several roles and been through the recruitment process on more than one occasion, committing to a new job search is always daunting and often a struggle of where to start!
So, no matter what stage of your career you find yourself, if you are considering a potential move, here are our top tips on what you need to do now…
Research and Planning
Before you embark on a new job search, you need to ask yourself some questions to find out why you're looking, what you are looking for specifically.
Here's some ideas of what you need to plan and research in the first instance:
What type of roles you will consider
What location or type of working pattern are you wanting
What type of company would you like to work for
What salary ranges will you consider
What is most important to you in finding a new role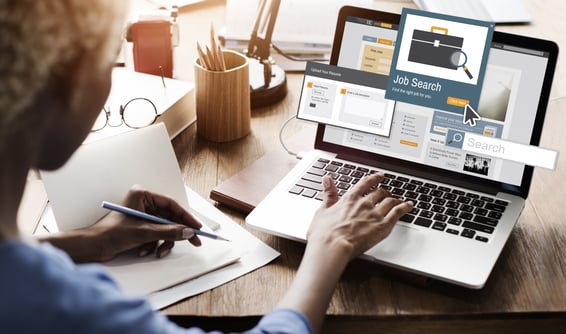 Our Career Checklist is a great starting point to help you reflect on where you are with your career now, as to where you want to be going forward.
Download our Career Checklist here.
Update your CV
Before engaging with a Recruiter or applying for new roles, it is essential you update your CV to include all your recent experience, achievements and qualifications. Your CV is your one chance to get yourself in front of a potential employer so to stand out from other candidates, you need to make sure your CV is first class! If you are keen to enhance your cv, get in touch to receive our CV Masterclass support.
Engage with a Recruiter
Engaging with a Recruiter is a great way to support you through your job search and securing a new role. A Recruiter will be able to highlight roles that may not be visible elsewhere and they will have the opportunity to speak with clients about your experience, without solely relying on a CV submission. Many candidates believe it's wise to engage with multiple recruiters but we encourage candidates to work with a recruiter exclusively, or potentially one or two. A lot of recruiters work on the same roles so it may result in duplicate job search and role submission without reaping any benefit for you as a candidate. Working with a Recruiter exclusively will help build a strong relationship and trust that they will support and guide you every step of the way.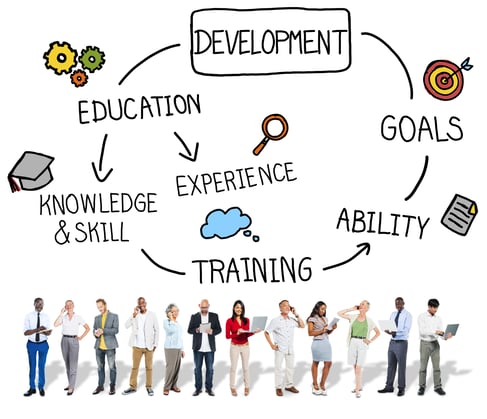 Personal Development
Building your skills, knowledge and expertise will benefit your job search and give you a competitive edge to other candidates not focused on development. Think about the skillset required for the types of roles you are keen to put yourself forward for, what course can you enrol on? What qualifications could support your career path? There are so many educational and developmental resources available online, many of which are free. By expanding your knowledge and continuing to learn, it will put you in a great position when finding a new role.
Personal Branding
Think about your personal brand and how you can build your presence online. If you haven't already got a LinkedIn profile, get one! It's the largest professional networking platform to build connections but also a great aid to support your job search. A Potential employer or your Recruiter will likely view your profile as part of the recruitment process. What does your profile say about you? Think about your brand, your value and what you can bring to individuals or an employer… Update your LinkedIn profile so it reflects your CV and your personality. Engage with conversations on the platform and be visible, show you have valuable input across industry or work-based topics.
Preparation and Building Confidence
Finally, think about the interview stage and make sure you are fully prepared for any upcoming interviews. Do your research on companies, job specifications and practice common interview scenarios and potential questions you may be asked such as competencies related to the specification itself. Sufficient preparation and research, alongside confidence in yourself will put you in a prime position for interview!
By working through these steps, you'll bring yourself closer to securing your next dream role!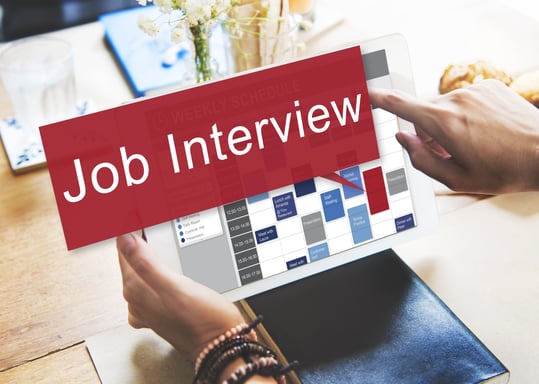 Can We Help?
Can we help? We have placed and filled over 100,000 temp and permanent assignments over the last 29 years so have a range of techniques, ideas and platforms which could help you. Why not call us on 0113 367 2880 have a conversation with one of our team.
Alternatively, drop us an email here or check out our Testimonials and Case Studies.