In recent years we have experienced an increase in analytical-based roles across different areas of a business, from MI to Operations to Marketing and HR. Organisations are becoming smarter with their business structure and processes, realising how important the analytical function of a business is to move your business forward and establish what works well, and what needs improving.
What does it take to make a great Analyst?
We share the top attributes and skills required to succeed in an analytical role, and highlight what employers look for when recruiting for an analyst as part of our 'What makes a great' series…
Attention to detail
It goes without saying, in an Analyst role it is essential to have a great eye for detail and high level of accuracy with your work. Without these skills, there is a huge risk your data will be incorrect and not produce the right results. You need to be focused on the detail to accurately spot mistakes or anomalies with data and reports, errors will impact the credibility of findings.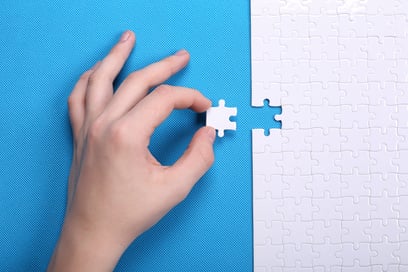 Problem-solving
Not only do you need to be great with numbers, detail and analytical in your approach, you need to be able to effectively solve problems and offer potential solutions or approaches to move forward. Can you look at and interpret data to make recommendations or offer solutions to improve activity and processes?
Computer skills
It goes without saying, an Analyst will need to have strong IT skills to succeed in the role. Dependent on the nature of your role and internal systems used, it is likely you will need to be extremely competent with Microsoft Excel to allow you to build reports and manipulate large volumes of data. A general interest in CRM systems and the ability to learn new systems with ease is also highly beneficial when becoming a great Analyst. Some other commonly used analytical tools are; SAS, SPSS, SQL, and SAP.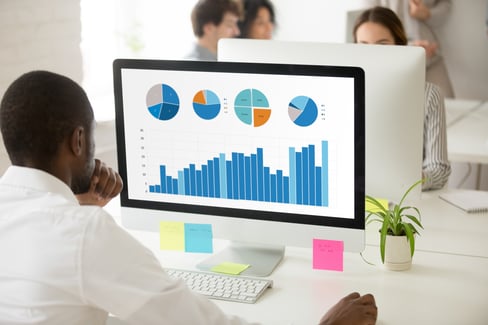 Innovative and keen learner
To become a successful Analyst you need to focus on continued learning and innovation. Can you source more accurate tools to make your tasks more effective? Are there more enhanced platforms to carry out more detailed and accurate reports? By continually staying up to date with new tools and resources within analytics, it will help you grow as an Analyst and add further value to your organisation.
The ability to simplify
An Analyst will often interpret vast amounts of raw data, manipulate to view comparisons, and establish patterns and trends, to forecast and plan. Many of these can appear quite complicated with detail. It is important for an Analyst to be able to communicate findings and recommendations in a manner that is easily digested by other departments to process and act upon without appearing too complex for non-analytical functions.
Communication
You will need to build relationships across the wider business to both gather information to support your analytical research and to also deliver your findings. While an Analyst role is heavily focused on detail, facts and data, there is a big emphasis on building relationships and communicating your work across the organisation so having great communication skills, the ability to articulate yourself and build rapport is essential.
There are many types of analytical roles across a variety of functions, so if you're looking for an analyst role or keen to hear more about what opportunities are available within the analytical field, please do get in touch.
Can We Help?
Can we help? We have placed and filled over 100,000 temp and permanent assignments over the last 29 years so have a range of techniques, ideas, and platforms that could help you. Why not call us on 0113 367 2880 to have a conversation with one of our team.
Alternatively, drop us an email here or check out our Testimonials and Case Studies.