If you are a candidate looking for a new role there are two areas to pay attention to; one is a CV, and the other is your LinkedIn profile.
The Job Search Is Changing
Google is the biggest search engine in the UK, and it loves LinkedIn. A well-structured LinkedIn profile could well appear at the top of the search results when people Google your name; does it communicate what you want?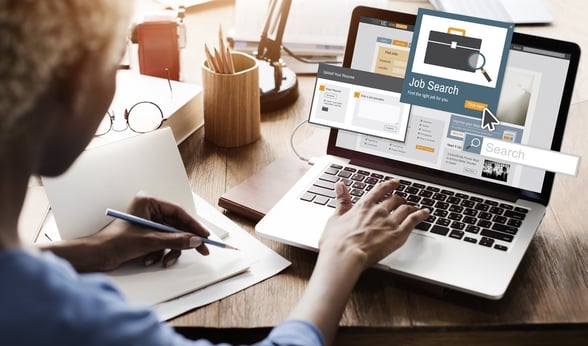 A prospective employer or commercial recruitment company will have certain criteria they are looking for when they are searching for skilled applicants.
Imagine if your profile hasn't been touched for years; it would be a real shame to lose out on a great potential opportunity, wouldn't it?
LinkedIn is your online CV. Allowing you to create a professional profile that incorporates elements of a traditional CV along with multimedia elements such as video, PowerPoint presentations, published articles, and images.
Therefore, in today's post, we will outline the tweaks to make and what is important about your profile.
Your Headshot
Did you know that half of the population is visually preferenced and are constantly on the lookout for images?
On a recent blogpost, LinkedIn stated that profiles with a headshot got 14 times more profile views than the dreaded 'grey face'.
Important: Though LinkedIn is considered a social network remember its focus is centred on work and business, not personal updates or cat memes.
Therefore, your headshot needs to reflect this. Recruitment companies that view your profile are seeing 'you' from a professional context, therefore, ensure your profile reflects this.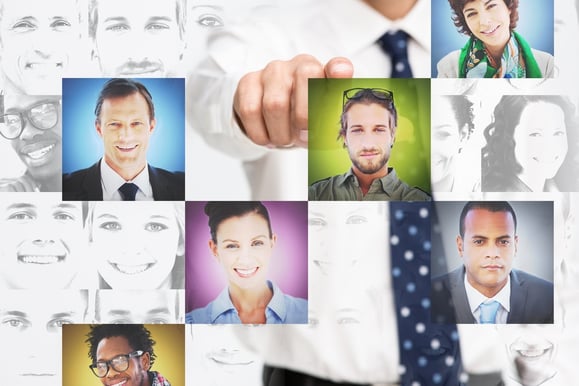 Avoid cartoon pictures or photos from your wedding; also stay clear of the 'pouting' selfie they won't portray you as a series business professional. Below is my own example.
Head and shoulder shots, in business attire, are ideal. Hint: Black and white looks good too and gives your photograph a timeless appeal.
Though this shot of me was taken by a professional photographer, you can still take an excellent picture with a smart phone.
Serious about your Job Search?
Your Headline and Summary Is Key
Your LinkedIn headline and summary is vital to engage visitors so that they will read more.
Who hasn't been tempted by an email headline and first paragraph to read more?
Your headline will pre populate with your current role. The good news is you can change this and craft something compelling in the 120 characters or so available. The idea is to stop people in their tracks and encourage them to take a closer look.
This then leads them into your summary. A list of your skills only is bland. It's important to build your summary so that it explains what you deliver for your current employer.
Here it's an excellent idea to share some of your accomplishments ; your profile isn't the place to be shy.
Fill It Out In Full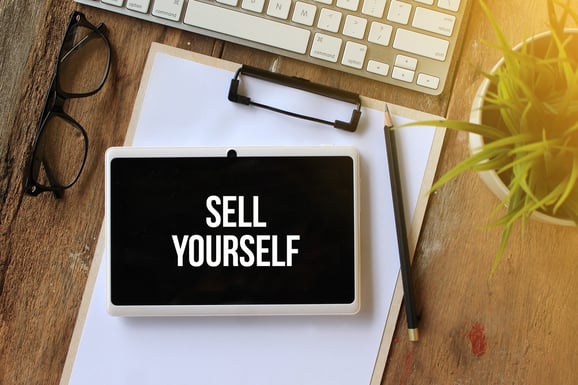 The current LinkedIn profile has multiple elements that will enable you to 'sell' yourself as a great employee. This includes a catalogue of all your experiences for the past organisations you have worked for.
If they are aligned to your competencies and capabilities, fill them out, as each can demonstrate how you have progressed and developed yourself over the years.
You can also add Powerpoint presentations and videos. Any projects you have been involved in and even your volunteering activities. All of these areas can demonstrate, to anyone that is looking, your potential.
Your Contact details
On the new LinkedIn profile, you will notice your contact information appears on the right-hand side. I have highlighted it in the red box on the image below.
Make your contact details as full as possible, so that there are multiple ways to connect with you, from your mobile number to your social media profiles.
At Lucy Walker Recruitment we have been placing candidates for 25 years. It's highly likely we can help you too. Get in contact by calling one of our friendly consultants at our Leeds office on 0113 367 2880 or Manchester on 0161 661 4421.