In a market constantly dealing with skill shortages, the best companies need a strategy in place if they want to find (and recruit) the best candidates and cut through the myths surrounding talent acquisition.
Whether you want a more diverse team to help your organisation thrive, or you simply want to scale your ability to attract new talent, an acquisition plan is a great way to set yourself up for success. The only problem is, countless businesses are still building their strategies based on common myths in the recruitment world.
At Lucy Walker Recruitment, when our clients come to us in search of a talent acquisition strategy, they want more than just access to the right CVs. Our clients are looking for the guidance that will help them avoid the time-consuming and costly myths harming their hiring potential.
To help you navigate the minefield of misinformation on the journey to your new team, here are 5 common myths to be aware of.

Myth 1: Candidates Automatically Flock to Great Companies.

It's true that a good reputation can make it easier to attract talent to your organisation.
With the right employer brand, you can create an image that helps candidates to visualise themselves as part of your staff. However, you can't expect your reputation to do all the work.
In a world where people demand more from their employment than a good salary and a broad selection of benefits, many top candidates find a job, settle into it, and stop looking for other opportunities.
That means that you'll struggle to find the right people if your focus is exclusively on active job seekers.
To get the people talent for your organisation, don't just wait for them to flock to you. Create a talent acquisition strategy with your specialist recruitment company, so that you're constantly filling your pipeline with fresh applications and CVs.

Myth 2: You Can Do Anything with Technology.


The recruitment process is more technical today than it's ever been.
Hiring agencies and the clients they work with use the internet to post job openings, connect with potential candidates, and get the word out about a business. This rise in digital devotion has left a lot of companies if they can accomplish almost anything with the right tech.
Unfortunately, while technology can be a helpful supplement to your talent acquisition campaign - it's only one piece of the puzzle. A smart recruiter still needs to drive your strategy in the right direction.
The wisdom and experience of the recruitment company you work with will bring your plan to life, and make sure you get the best results when filling the gaps in your team. By getting to know your business, companies like LWR can help you fill almost any role you have, from supply chain and logistics to sales and marketing to temp or permanent.
Myth 3: The Interview is Key to Hiring the Right Candidate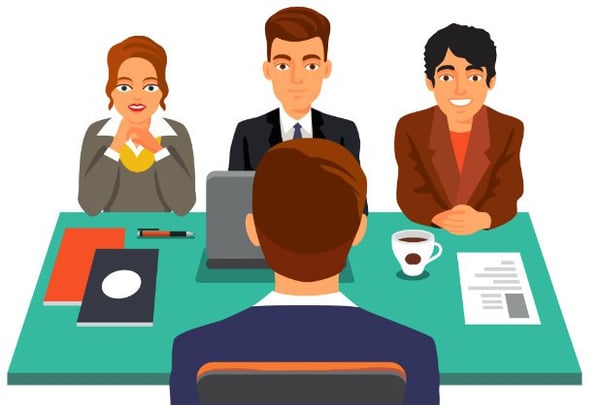 An interview is a big part of any talent acquisition strategy.
With behavioural testing, you can make sure that you're getting both the right skills and the right attitude for your team. However, as important as these meetings might be - they're not the only key part of finding a new employee.
Underqualified candidates can sometimes present themselves well in an interview setting. Just because someone comes across well during your first discussion, doesn't always mean that they're the right fit for the job.
In the same vein, a great candidate may fail to impress during an interview but have the potential to accomplish incredible things for your company.
For the best results, companies need to take a holistic approach to recruiting, looking at everything from their history, personally profile, to their talents, and the way they act in an interview.
Myth 4: Compensation Is the Most Attractive Factor for Talent.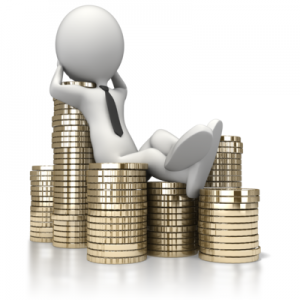 All employees want to feel as though they're getting the remuneration they deserve.
However, modern staff need a lot more than money to keep them motivated. In fact, today's candidates will often be willing to take a reduction in pay if it means getting access to:
A great company culture
The right benefits
Opportunities for development
A great way to find out what brings new talent to your team is to speak to both your recruitment agency and your existing staff. Your agency will be able to tell you what their candidates are looking for in a job.
On the other hand, your existing team members will be able to reveal what compelled them to say "yes" to your job offer.

Myth 5: Recruitment Starts with a Gap in the Workforce

Finally, employers often assume that the best time to start recruiting is when they have a position to fill.
While this makes sense in theory, the best talent acquisition strategies are constantly in motion, pulling people towards your business so that your skills pipeline never runs dry.
A proactive recruitment plan that goes beyond the needs of your company today and thinks about what you might have to accomplish in the future can set you up for long-term success.
With a talent acquisition strategy, you'll have the resources you need to fill positions faster, without having to simply hire the first person that hands you a CV.
Thoughtful talent plans pave the way for quick and conscious hiring throughout your company's life. By investing in your future employees today, you can continue to reap the benefits of a high-performing team for years to come.
What Next?
Can we help? Here at Lucy Walker Recruitment, we have helped organisations across Leeds and Manchester attract the talent their organisation needs to fuel growth for over 25 years. If you want our help email us here or call Leeds 0113 367 2880 or Manchester 0161 661 4421.