10 Minute read:
Just graduated and about to enter into the minefield of full time employment? It can be extremely daunting for even the most talented and experienced of individuals which is why we have produced this Graduate guide in an attempt to lead you through the process of getting your career off the ground.
There's no question; studying for a degree is a wise career investment. Amid fears that the UK is in the grip of a skills shortage doing all you can to enhance your academic qualifications can only be a good thing.
That said, you shouldn't assume that employers will snap you up purely based on your educational background —many graduates in all disciplines, find themselves working in fields that have nothing to do with their studies. To avoid this, put time and effort into preparing yourself for taking control of your future career and job search.
Here at Lucy Walker Recruitment as one of most respected commercial recruiters in the north of England many graduates contact us to get their career started; which is a good idea we will explore later.
Remember the job market is still competitive.
Why?
Well, there are thousands of graduates out there with similar degree qualifications; so how can you differentiate yourself from the 'rest'?
Over 27 years supporting our candidates (many of who came to us as a newly qualified grad) take their first career steps has been awe inspiring and during this time we have noticed several key actions the successful ones take.
We have selected our Top 10 to share with you.
1. Decide: What Do You Want?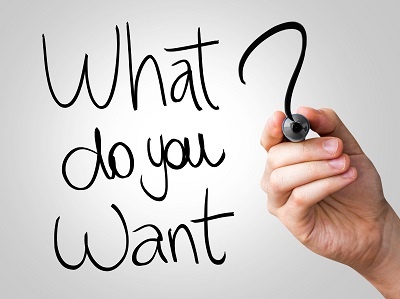 Stop! Before you even fire up your laptop think about your career path and what you want to achieve.
Hopefully, you will have had some career coaching while at Uni and therefore a sense of what you want to do.
Perhaps a few years at university of college has made you rethink where you are heading longer term, which is quite reasonable by the way, if that is the case time to do step two.
[Important: Anything is possible, and every one starts somewhere. Please don't limit what is possible for you. Think about Indra Nooyi who went to secondary school then studied Chemistry and Maths at university. Cycle forward a few years, and she is the CEO of Pepsi and one of the most influential women in business.]
2. Audit Your Skills And Attributes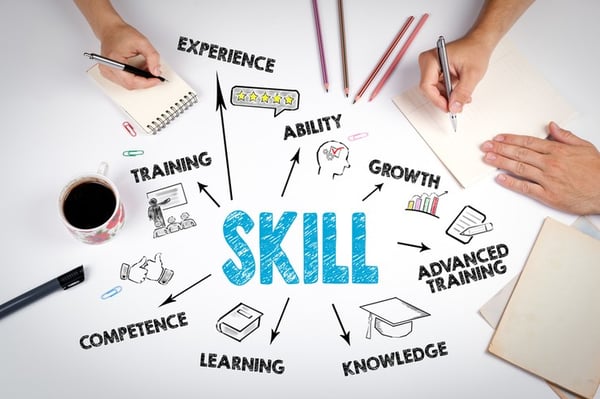 Though you may well have spent the last few years with your head down studying you will have developed many skills and traits that employers will value.
If you were the one that organised the cleaning rota in your shared house or pulled together a study group; you have organisational capability that it would be something a future employer is looking for.
Though many of you might cringe at this, sometimes mum, dad and your favourite aunt or uncle know a lot more about you than you think. Ask them what they experience as your best skills and abilities; you might be astounded at how helpful their insights are.
In a similar vein talk to your past teachers and tutors, their comments and suggestions, just like your family, will be motivated to help you succeed as much as possible.
A Useful Exercise For You !
Below we have listed some key traits that employers look out for in their new employees.
The good news is that there are many ways to show every single one of these.
What next? Fire up a browser or if you are like me grab a notebook! Then list down all the traits I have listed below and start brainstorming examples of how you could provide examples to a future employer or recruitment company. Run them by someone you trust.
This might surprise you, and this exercise alone will pop you in the top twenty percent of graduates who want to get a job.
Communication Skills
Honesty
Work Ethic (more on this later)
A positive mindset (more on this later)
Flexibility
Determination and Persistence
Ability to work with others
Eager and willing to learn
Comfortable confidence; there is a difference between confidence and arrogance which leads onto the next point…
Willingness to listen and learn. ...
Adaptability
Flexibility
Self-reliance
Teamwork
Dependability
3. Work Experience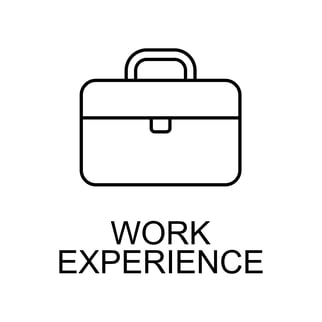 As an experienced recruitment company, both myself and all the consultants take 'recruitment briefs' from clients. This is where the hiring manager will tell us about the role they are hiring for and what the job involves and the skills, attributes and attitude they want in a new employee.
One of the 'must have' criteria that is mentioned on every occasion is ; 'work ethic'…. I know it's a logical thing to expect, isn't it?
This is especially important for new graduates where the role they are applying for is their first 'real' job.
Let me explain more.
Many courses today have less hours of study than in the past which enables smart students the ability and time to explore the working landscape as soon as they can.
Depending on when you read this post if you are still a student we strongly suggest getting part time work; it will help you in numerous ways, not only to supplement your student grant, and prepare you for your working life, but it will impress future employers too.
Being able to show to an employer that you have worked already is a huge bonus. Something related to your chosen career path is ideal though don't dismiss your time working in a bar, hospitality or retail. They are not the easiest of jobs and show your determination to do what it takes while demonstrating that you have an enviable work ethic.
Taking on inexperienced graduates has many benefits, but it's also a risk for companies. Young employees are untested, and employers must wonder whether they will be able to;
Deal with working under pressure
Working a 35-40 hour working week; every week
Can they can interact well with colleagues
Will they enjoy the work enough to stick around long term

Going back to our skills audit that we mentioned earlier, you can now see why it's crucial to have examples and answers to these questions that your potential new employer will have.
4. Get Your Mind Right
We eluded to this earlier. Employers today will be looking for both your attitude and your ability to carry out a role.
Especially when it comes to a company employing graduates attitude really is everything; and a positive one at that.
Richard Branson, the well-known UK billionaire, is often quoted as saying that he looks for new employees with a positive go for it mindset. Why? Because he knows that he can develop that individual to become anything they want to be.
He is right too.
If you look at many successful business people, they were not blessed with superior skills or good looks. Neither Steve Jobs or Bill Gates finished university. Clare Balding is one of the UKs best known broadcasters and only after a couple of attempts got into university; which she found hard work. I could share hundreds of examples with you. The premise is the same it is how you think and use your mind to move forward along with the goals you set is the key to your success.
5. Planning and Questions
" Failing to plan, is planning to fail"
Remember this old saying, well its true.
Planning and questions are two underutilised strategies that many new graduates forget about. Having a plan is of course logical. Remember your career is going to have a significant impact on your life so careful planning is imperative.
Before you dive into that spreadsheet or planning app on your phone ask yourself a few questions, so you know what career you are planning for. Here are a few question's that will help.
Having created my skills audit what role would suit me?
Am I a back-office person?
Do I love interacting with people?
What do I enjoy doing?
Do I want to work locally, or would I prefer to move?
Am I prepared train for something else; the armed forces, accountancy, teaching?
Would a graduate entry scheme work for me?
You will no doubt have heard about the subconscious and conscious mind and how they interact together to help us? Asking ourselves questions like we have shared stimulates these parts of our brain to work together.
Think about it.
Have you ever had something going on that causes you to ask questions? As an example last week I was planning a holiday for the family. There are many moving parts involved, and I was racking my brains on how we could visit some places within a specific time frame.
I slept on it.
The next day I had several ideas pop into my head; all of which would work; sound familiar?
This phenomenon can be used with all manner of 'problems' or scenarios. How about asking some of the questions we suggest to help your own subconscious and conscious mind work together to answer these cruicial career questions.
6. Clean Up Your Act If You Need To On #Social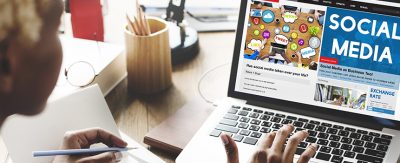 A short and essential few sentences to read. We live in an online world. Recently there has been new legislation about what data can be kept about you which is good news. However, Facebook Snapchat, Instagram and Twitter are searchable online as is LinkedIn a critical business network, a bit like a business version of facebook, for which you will ideally need to start building a profile. This is a great easy set up guide for Linked In we recommend to our candidates here.

Picture the scenario that people start searching for you by name; it happens more frequently than you might ecpect. Think for a minute, are you OK with what they might find about you? I'll not go on about this here because as a bright graduate I am sure you understand the potential mindfield you could enter with a less than professional social media profile. Take a look at this article which explains it in more detail and helps you through the minefield.
7. Set Out Your Stall - The CV.
In your plan, I am sure you have creating a CV as a critical document to produce. Unsure what is involved? You can read our step by step guide here.
OK, when you have your CV ready to go. What are you going to do with it?
Though this may well be your first real job, it doesn't mean that you should run around like a headless chicken emailing your CV to every company you can think of. Indeed this is definitely not a good strategy.
Generic CVs don't do you, or any candidate, for that matter; justice. Carefully tailored CV's, Cover letters and applications are far more likely to get you an interview, so think quality, not quantity.
8. Contact A Recruitment Company
Here at LWR we still find it fascinating that many graduates don't understand how recruitment companies work.
Recruitment companies or agencies essentially connect jobseekers with prospective employers. They work on behalf of employers to find suitable candidates to fill vacancies and in some specialist cases vice versa.
Once a recruitment company finds a matched candidate for the role who is then successful the company pay's a fee to the recruitment company. Important as a candidate you don't pay the recruitment company.
Recruitment is a skill and a business process with many moving parts. For many organisations hiring new staff is just one thing on a huge task list they have that is why they bring in a professional.
The point many graduates forget is that experienced recruiters understand how getting a job works and how critical it is to plan a career. They can give you interview advice and tips, advise you of opportunities which match your skills and aspirations which, more than likely you won't be aware of. If you live in the Leeds or Manchester area, please get in touch with us, and we can arrange to meet up and discuss a route forward for you.
9. Consider Temporary Work
Many recruitment companies also offer temporary roles. For instance, a client might have some roles that they want people to cover over a certain time of year or during the launch of a new project, and a recruitment company can help identify ideal candidates for these roles.
There are many famous stories that reveal how people took a temp role and then ended up being incredibly successful.
The first time we walk into a new workplace, it's easy to get the jitters. However, when you've completed a temping role, starting a new job becomes a skill that you take easily in your stride. This serves to increase your confidence and means that you make a great impression with colleagues right from the start.
Temp roles can also be an ideal gateway to permanent roles if you make the right impression. Here's a link to a recent article we wrote outlining why you should consider Temporary work. Many employers now advertise temp-to-perm roles for that very reason, so that you both have time to work out if it's a good fit before entering a permanent contract. Even if there's no permanent role available, the company may remember you down the line when a role opens.
Remember you have completed stage one of your adult education and you do have you whole life ahead of you. Therefore, temping is a great way to identify what you do and don't like when it comes to your career.
Go All In !
I was reading a book recently on the secrets of successful business leaders. The final bit of advice was 'go all in'. I have touched on various aspects of this last part of the puzzle though out this piece. There are some nuggets here, that when you act on them will work for you.
The trouble is many people will read this and then do…. nothing.
However, about twenty percent of you will act. There isn't anything too challenging here either; possibly except asking for advice from your parents!
Not surprisingly it will be the action takers that end up getting the job they want.
What Next?
Read this through again. You could even go 'old school' and print it off, make notes and then commit to your first action.
If your goals align with the roles we have on offer at Lucy Walker Recruitment, then please do get in touch by emailing us here. Alternatively, call Leeds 0113 367 2880.