When you reach a certain level in your career, a key focus of your role is invariably to lead, coach and inspire your team members to develop themselves and move forward with their role and career.
But what about your own self-development?
Investing in personal development not only helps you grow as person, but as a leader too. It allows you to become an even better version of yourself on a personal and professional level.
Below are some tips for self-development as a leader…
Before you focus on self-development, it's important to establish a growth mindset, this will help you believe in growing and developing, no matter what stage of your career. Having a growth mindset will encourage you to embrace change, challenge and learn new things.
Do you have a growth mindset?
Read this great article from Forbes to find out more on the value of having a growth mindset…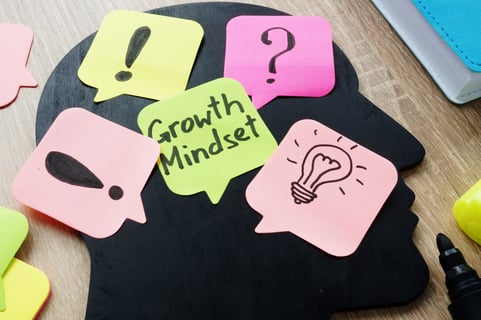 Choose an existing skill to enhance
Is there a particular area you feel less confident in within your role?
Do you feel you could enhance your existing skills and delivery of a specific area?
If this is something you don't often think about, take the time out to reflect on your strengths and development areas to highlight a skill you would benefit from developing.
Whether it's brushing up on Excel or PowerPoint skills or building your confidence with public speaking or presentation skills, spend time developing yourself in the areas you feel could do with a boost! It will give you a boost of self-esteem, a feeling of achievement and it will help you perform more effectively and successfully in your role as a leader!
Reading is a great way to take time out for yourself and relax so reading alone is a great way to unwind from intense and busy day to day life; key to finding a good work life balance. Reading can also be a great way to increase your knowledge, change your mindset and give you focus and motivation in aspects of your personal and professional life.
Here are our recommendations of books leaders and managers could benefit from reading:
Good Vibes, Good Life – Vex King
The 7 Habits of Highly Successful People – Stephen R. Covey
Start with Why – Simon Sinek
The 5am Club – Robin Sharma
The Power of Habit – Charles Duhigg
No matter what stage of your career, it's never too late to learn a new still or continue to educate yourself. In life and career, we are always learning and always have the capacity to absorb new information, skills and expertise! Enrol yourself on a course (online or in-person), register for a new qualification or simply utilise online resources to learn about an area which is of interest to you and will help you develop yourself in your role. Becoming more knowledgeable and expanding your remit of skills and expertise helps you develop as a person and as a leader for your team.
Setting an example to your team and peers is a great way to encourage further self-development. Share ways others can develop themselves, this will help you grow as a leader as you continue to support them through this process. Set a great example in all aspects of your role, your commitment, your attitude and mindset and your focus on self-development too. It's also really beneficial to learn from others too, who do you aspire to be? Who can you learn from?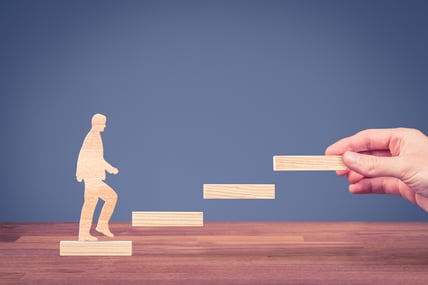 Set yourself goals outside of work
Spending time focusing on your development outside of work can help you develop as a leader in work too. Setting new goals whether personal or career related gives you a sense of purpose and focus, it can really motivate you to achieve the tasks or actions you've set yourself which in turn can help increase your motivation and focus within the work environment too. Achieving these goals not only develops you, but the sense of achievement boosts your confidence, mood and outlook which can help you be more productive and effective in your role too!
Even if you only choose to take one action to develop yourself, you're guaranteed to experience change and benefits. Remember, self-development is a continuous effort so be sure to invest time in your own development at various stages of your career journey.
If you are keen to establish specific areas to help develop for your career, you may be interested in how our Career Development Plan can help you.
Can We Help?
Can we help? We have placed and filled over 100,000 temp and permanent assignments over the last 29 years so have a range of techniques, ideas and platforms which could help you. Why not call us on 0113 367 2880 have a conversation with one of our team.
Alternatively drop us an email here or check out our Testimonials and Case Studies.