Assessment centres are increasingly used in the recruiting process as organisations search out the best employees for their vacant roles.
Here at Lucy Walker Recruitment we are experiencing more organisations than ever using assessment centres at both first and second interview stage.
No matter when the assessment centre occurs it's important that you portray your skill set, approach and attitude in the best possible light.
The Good News About Assessment Centres
The great thing about an assessment centre is it allows you to demonstrate your range of skills and capabilities, whilst also giving your future employer the opportunity to 'experience' you in multiple ways.
Your recruitment company will be well versed in the general flow of the centre and what the interviewing company is looking for. Make sure you take time to talk through your approach with your consultant well ahead of time.
As in most situations in life, being fully prepared is a good start. Your assessment centre will generally follow several formats that we have shared examples of below.
Think about the critical skills and competencies in the job description for the role you are applying for and this will help inform you of the general direction of the assessment centre process.
Interviews
Don't be fooled into thinking that assessment centre interviews are the same as any other interview; because often they aren't.
They can be in-depth and you might end up facing a panel of interviewers rather than the hiring manager only. If you have taken part in a group exercise or have presented on a business scenario you might also be questioned on your approach.
For more senior roles, expect to be challenged on your thinking process too.
As with any interview, it's vital that you prepare. Here is a previous post on answering interview questions that will help.
Remember in a panel interview to take note to include the whole panel in your answers. Don't just address your reply to the person who asked the question or who you might think is the most important person there.
Ensure you include everyone else in your answer by looking at them too. Good practice suggests that you give the person asking the question 60% of your eye contact and then share the remaining 40% across the rest of the panel. Many people still fail to do this and it will differentiate you as an experienced communicator and a great new addition to the team.
Group Activities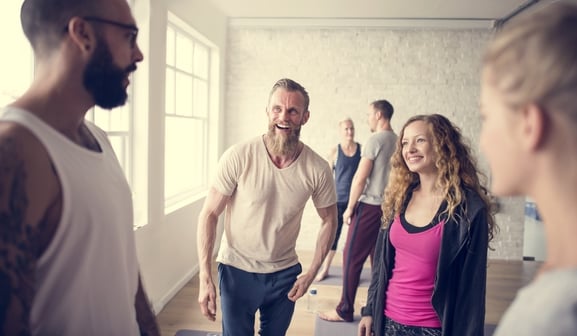 Usually, there will be several group activities as part of your assessment centre. This will help your employer evaluate how you listen and communicate with others and generally work in a team.
They may take the form of discussions, tasks and role-plays. The important thing to remember in any group exercise is to get involved.
You need to be visibly seen taking an active part in the activity. Don't automatically think that you have to be domineering and loud to portray your leadership potential. Modern business professionals require so much more than that. Note: Often an active, consultative and decisive style is more attractive to employers.
Prioritisation Exercises
These will most probably be undertaken on an individual basis but they can sometimes be used as a group activity. The usual in-tray/email inbox exercise requires the candidate to prioritise the workload in a typical in-tray and demonstrate their initiative in when a task is urgent versus important.
Read through each document and make notes of any further action that may be necessary. If you've carried out your research on the role and talked to your recruitment consultant and have a good amount of common sense; this exercise is a relatively easy part of an assessment centre.
Hint: Always remember to say why you have placed each document in their order of priority. Even if the panel disagree, a well thought out and argued answer will be impressive.
Presentations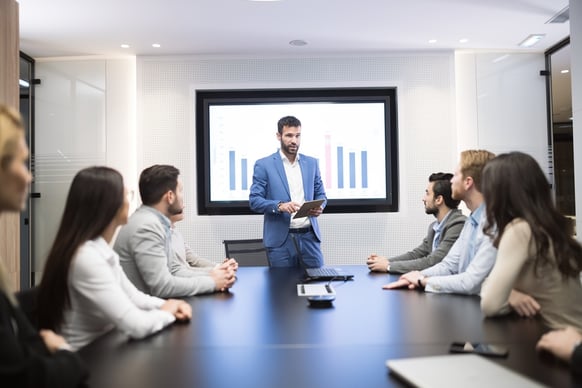 Often, you will be required to give a presentation, individually or as a group. Whatever type of presentation you are asked to do, ensure you have it mapped out clearly and if it can be prepared ahead of time thoroughly researched and …. practised.
Use notes, but don't use a script, it's impersonal and doesn't sound natural. Remember to look up and make eye contact with your audience, this draws them in, engages them and will make them take interest in what you have to say.
Have a strong and clear introduction and conclusion and you will easily stand out from the crowd.
Follow the suggestions here and you won't go far wrong.
At Lucy Walker Recruitment we have been helping candidates secure their ideal role for nearly 25 years. This means talking through their career options through to interview and assessment centre preparation.
If you would like to find out more call one of our friendly consultants in Leeds on 0113 367 2880 or Manchester on 0161 661 4421 or email here.