You might think that because of the rise of the World Wide Web, LinkedIn, Instagram, Facebook and Snapchat, that the humble CV is dead; outdated, thrown on the scrapheap for something new and different. Apologies, I am about to be quite blunt and you're wrong; it's as important today as it was 500 years ago, when the first CV was written.
We have been around quite a while here at Lucy Walker Recruitment, over #24years, placing nearly 100,000 people like you, in roles they want.
Here is a fascinating bit of information for you: The first thing our clients always ask for is your CV.
A brief history lesson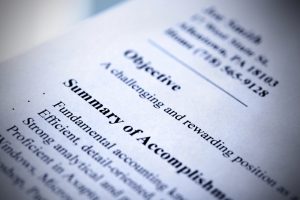 To explain why the CV is still important let's go back in time. The curriculum vitae or resume, for our friends in other corners of the globe, is steeped in history, that might give some indication why it has survived the test of time.
From what I have read of its origin, Leonardo was credited with writing the first CV over 500 years ago, somewhere in Italy. Probably true considering the Latin translation means 'story of my life', with communication being one of his core skills; if you are in any doubt check out the Last Supper or the Mona Lisa-both amazing examples of telling a story.
Popular fiction suggests that Leonardo sent off his CV to the Duke of Milan in 1842 to snag himself a mean painting gig. As they say the rest is history and the power of the C.V. was confirmed.
What is the story of your life?
Reflecting on the origin of the CV and its outcome of communicating your life/work story; how does your current CV fair?
The reality is employers are interested in you and how your 'story', in a work context, has played out in a way that makes you a good fit for the role they have on offer.
The truth is few people take the time to do this in a way that profiles them as the ideal candidate, for the role they are applying for.
How to craft your CV …first steps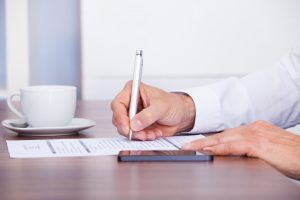 No matter how recently you 'tweaked' your CV it's always important to review how it aligns with the role you now want to pursue and relates to what the client is looking for.
As a first step on your path of finding a new role, make sure your CV is up to date, legible, grammatically correct and something that communicates your key achievements. This is a basic requirement if you want to catch the eye of a recruitment agency.
Remember the saying that, "first impressions count"? Well it's a truth when you are engaging the help of your friendly recruiter to find you that next role.
The good news is that a recruitment consultant can give you a huge amount of help when it comes to what to add, remove and alter on your CV so that you stand out to a future employer.
For those who want to get a head start here are our must do suggestions to act on straight away to get your CV spruced up and ready for action.
How to get in touch (your contact details)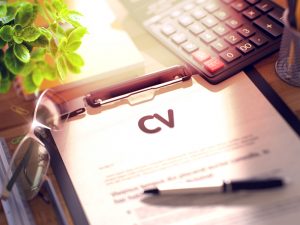 Though it might surprise you, many people still don't check this important area. Only last week we were talking to someone that lived at The Old School, the actual CV said The Old School House. An easy mistake to make and OK if you have good neighbours; though what it might say to a prospective employer about your attention to detail is up for debate.
Double check everything and watch out for that strange email address that seemed fun a few years back. We wrote about this here. If in doubt head over to Gmail and grab yourself an email address that looks and sounds professional.
Employment history
Start with your most recent history first and then move backwards. Top tip say more about your current role and the one before that, than your historical ones. Though past behaviour and results are considered a predictor of future behaviour, current results and experience is where hiring managers ask all the questions and make their decision.
Be precise, clear and well presented
In the UK, it's normally expected that your CV is 2 pages in length, at a push 3. Any longer and it won't be read. Remember its function is to get you in front of your ideal employer so that you can do the rest during the interview stage.
Neat and tidy is the order of the day. No way-out fonts and colours. As a rule, they have a negative effect and make you stand out for all the wrong reasons.
Give them what they want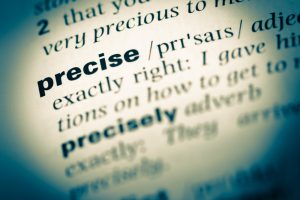 This is a gap we see on many CVs and one where you can make an impact. Ensure you talk about what you are currently achieving or achieved in your current and last role, not only your responsibilities. The more you relate it to the specification of the role you are applying for, the more impact it will have.
I won't get into too much details about the science of how this all works and as an example; have you noticed that when you are thinking of buying a car, let's say a Golf, everywhere you look Golf's appear. I know it's weird, isn't it? It's the way our brain works.
As an example, if the hiring manager is looking for someone with great project management ability, he or she will be unconsciously scanning for that on the CVs they review.
Therefore, if you document on your current CV, how you have delivered a specific project, what it involved etc, it will literally, jump off the page for them. This ultimately helps them connect the dots that you have what they are looking for to perform in the role on offer.
The interview process is of course fundamental to getting the role you want and remember that it all starts here, with your CV.
Ready to get going? The good news is that we can help. Having placed nearly 100,000 candidates we know what makes a good CV and what doesn't.
Let's have a conversation. You can get in contact here. Or call us on 0113 367 2880 or 0161 661 4421.