On Friday 29th September 2017, alarms went off from 4;30 am at the Castle Green Hotel in Kendal, as a 15 strong team from Lucy Walker Recruitment awoke wondering what the day had in store for them in preparation for the Yorkshire 3 Peaks Challenge in aid of Charity.
For those of you that don't know the Yorkshire Three Peaks Challenge is a 24 mile + walk which involves climbing the tallest mountains of Yorkshire – Pen-y-Ghent, Whernside and Ingleborough.
We left our hotel in convoy as we headed to our start point The Old Hill Inn in Chapel Le Dale at the foot of Ingleborough and Whernside which was some 40 minutes away. First up was Ingleborough followed by Pen-y-ghent and lastly Whernside.
The weather was relentless rain as we got out of the cars shortly after 7am and stayed with us for the first 4 hours of the walk with other showers scattered around mid-afternoon just as the forecast predicted! This obviously made conditions under foot very tricky.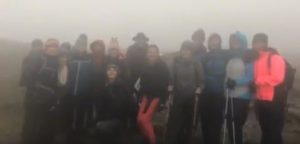 The Team at the summit of Ingleborough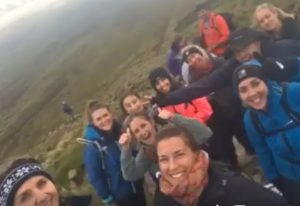 The Team at the summit of Pen-y-Ghent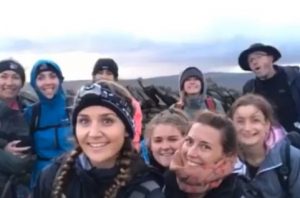 The Team at the Summit of Whernside
As the light deteriorated at the back end of the day, 10 of our original 15 participants descended Whernside in fading lights, aided by mobile phone lights and head torches.
We had done it!
As a team we had gone through a range of emotions but kept our focus and are immensely proud of our achievement.
Here's the Video of our great day!
If you would like to donate to Candlelighters , the charity we were walking in aid of , its not too late, simply follow the link