4 MINUTE READ
The world of work is in tremendous flux, and 2018 is going to bring more extraordinary change to the way companies attract, recruit and keep their employees.
With the UK enjoying its lowest unemployment rate since 1975, it's never been so important to know about recruitment trends and use the exciting new tools available for finding talent. The recruitment world has fundamentally changed since we started 25 years ago.
Here are 8 of the Recruitment Trends which will make an impact this year.
1. Virtual Reality and Augmented Reality are exploding onto the Recruitment Scene.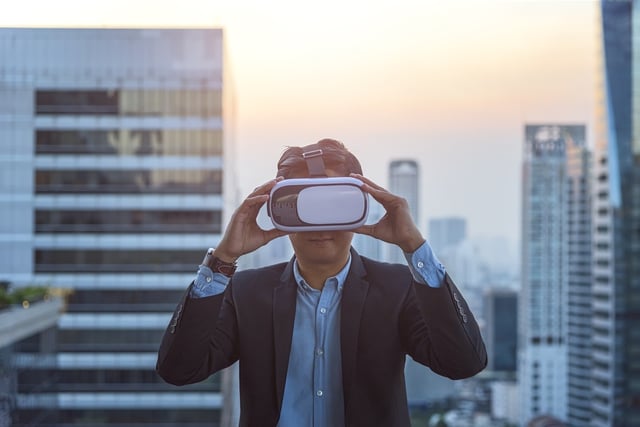 Candidates in 2018 will have access to the most visually incredible recruitment experience ever created. They will soon be able to put on a VR headset and take a walk around a workplace, watch an AR simulation of a day in the advertised role, and even sit simulated tasks and challenges to show their aptitude for the role. Companies who have access to this kind of technology will be ahead of the game. It's an exciting field where you can show off what's special about your company, so go ahead and experiment.
2. Video is king again!
2018 is the year when you can expect a lot more video popping up across the recruitment landscape. Not only will we see a lot more video growth through the growth of VR and AR technologies mentioned above, but we can also expect to see candidates embedding videos about their skills into their LinkedIn profile, as well as in exciting new recruiting products like engage. We can also expect a huge amount more video from employers showing what their company is like to work for too to entice 'would be' employees.
3. Artificial Intelligence will be doing the groundwork
Whether you love the idea of an AI program matching candidates to vacancies or feel that artificial intelligence will take everyone's job in the end; the simple truth is that the robot invasion of recruitment has already begun.
Both recruiters and companies stand to benefit from using AI tools for their top of the funnel recruitment, as it frees them up to concentrate on the higher cognitive tasks of interviewing candidates in depth and matching them to client needs.
4. Big Data is changing the way find candidates, but also the way we treat them.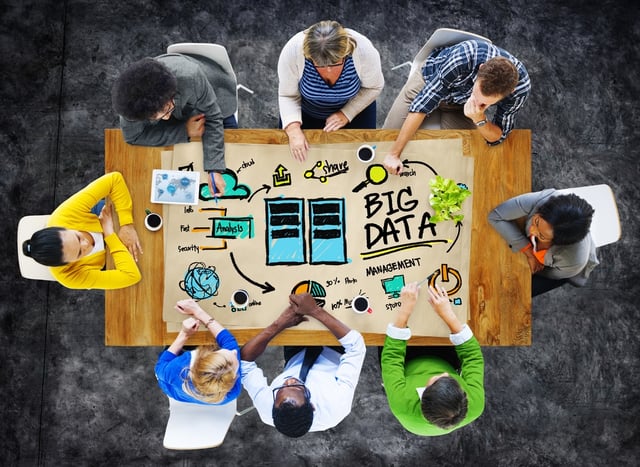 In the 'old' days we used to advertise a role and waited for candidates to send CVs, now we're using data analytics to deep dive the internet to uncover hidden candidates and build talent pipelines. This has radically changed the way we approach candidates;the onus is now on us, as recruiters and employers, to reach out and engage these candidates, so they want to work for us.
5. The focus on diversity hiring and removing unconscious bias is here to stay.
Many companies are still struggling to overcome unconscious bias in hiring, which hampers their success by blinding them to the advantages of a diverse workforce. The trend towards removing unconscious bias in recruitment has been growing in momentum in 2017, and 2018 will continue that trend.
Interestingly , new technologies are helping in this campaign, with AI recruitment tools removing human bias at the top of the funnel, while text-based recruitment tools have been created to remove names and gender specific nouns from CV's.
6. Employees will continue to care a great deal about wellness and work-life balance.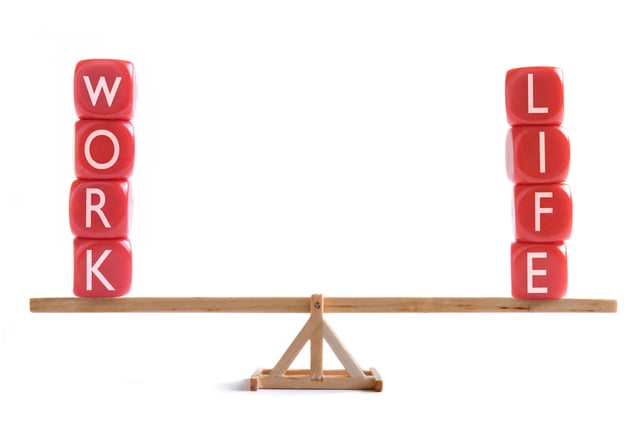 In a skills-short market, like we're facing today, you need to be putting everything you have on the table to attract good candidates.If you have flexible work arrangements/gym memberships/bonuses/a creche -do not be afraid to advertise these shamelessly. Fact: The day of expecting candidates to do almost anything to work for you are over, we're now almost facing a role reversal. Our 2017 Workplace Survey report illustrates this and can be downloaded here. Our 2018 copy will be out imminently so if you want a copy email us and let us know
7. Your training and development offering has never mattered so much.
Offering training to upskill has always been a favourable addition to an opportunity: today it is a vital one. Candidates today want to be able to plan a career, which as our article on generations in the workplace identifies, they want to continue learning things, and they want to know they'll advance with you. Additionally, with AI snipping at the heels of lower skilled jobs, its more important than ever before to offer upskilling opportunities to employees, so they feel they have along way to run in your company.
8. If your website isn't mobile and your social media presence is dull, you will left behind.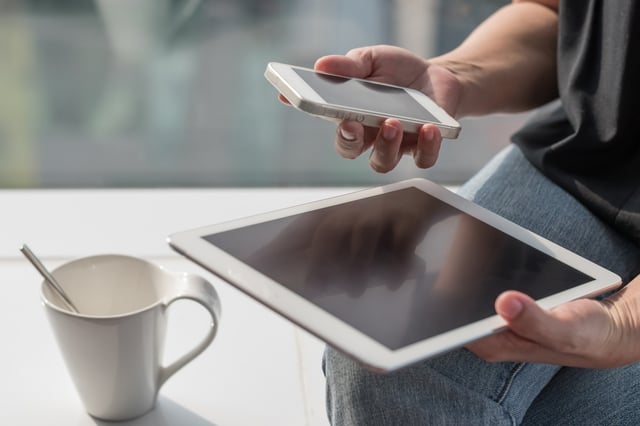 A slick mobile friendly website and engaging Facebook page is the absolute minimum you need to be doing to attract the top-tier candidates! Many UK companies still don't give this aspect of their recruitment process the attention it deserves:remember your online presence is your employer brand when it comes to candidates trying to imagine what you'll be like to work for.
There are some interesting new mobile platforms connecting employers, recruiters and candidates in new ways such as our engage product.
In today's market, you need to market your jobs and make them shine, not just advertise and expect a flood of candidates. A top recruiter is there to help you do just that.
How can we help?
If you would like to download our latest Workplace Report which highlights some of the changes in Points 6 and 7 referred to you can download it here.
Lucy Walker Recruitment have been recruiting and placing candidates successfully over the past 25 years , soon to be 26 years. Placing nearly 100,000 candidates during this time we have a deep understanding of the commercial recruiting market,
To find out more call us on Leeds 0113 367 2880 or Manchester 0161 661 4421.