Understanding how your employer branding and the intracacies of your hiring process impact on your ability to find excellent candidates for your business is key for employers in the current recruitment market. Here we explore why.
Of course, finding the right people to either fill the gaps or develop your team isn't always as simple as it may seem. According to the Recruitment Strategies Report for 2017, the biggest challenge that companies face today is a shortage of skilled candidates.
The good news?
With a specialist recruiter like Lucy Walker Recruitment by your side, you can upgrade your hiring strategy, and start boosting your chances of finding quality staff in no time.
Here are our top strategies for helping secure those excellent candidates.
Step 1: Know Your Ideal Candidate
Step 2: Prioritise Cultural Fit
Step 3: Upgrade Your Employer Brand
Step 4: Work with a Specialist Recruiter
Step 5: Keep Improving Your Hiring Process

Step 1: Know Your Ideal Candidate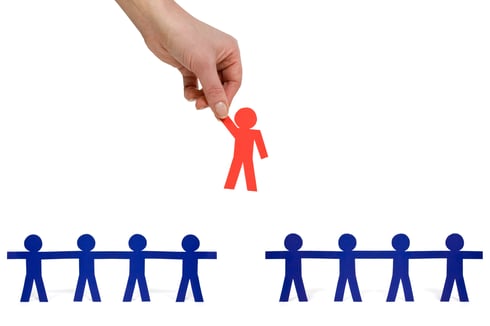 How can you separate the great candidates from the bad ones if you don't know what you're looking for? When someone leaves your business, it's tempting to jump straight into the recruitment process with a vague idea of what you need. "We need another Jane, another Tony," says the Office Manager, however, "something similar to what we had before" is rarely enough of a description to get you started.
Examine the role that you want to fill carefully and identify the key competencies that are essential for that role. Obtain the view of a few colleagues who work with the role you need to fill to understand what the perfect candidate should look like. For instance, a manager will need to work well as a team, have exceptional leadership skills, and perform well under pressure.
Remember though, commercial background needs to be considered, it's also worth looking at the attitude and mental strength of the candidates you interview. This will ensure you're hiring someone who will contribute to your company culture.

Step 2: Prioritise Cultural Fit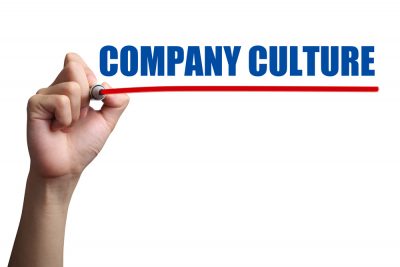 "Culture" has been a crucial buzzword throughout recent years, and it's set to continue making an impact in 2020. Although specific qualifications will matter when you're looking for the right employees, it's best to hire for cultural fit first, and skills second. You can always train a new employee, but it's difficult to transform their attitude towards a role.
To determine what kind of attitude you need to search for, begin by building a "persona" of your ideal staff member. Look at the people that thrive best in your workplace, and what their key characteristics are. Do they share the same values as your business? Do they have a commitment to things like punctuality and customer service?
An internal employee survey will give you useful information about the people that are best-suited to your team. You can then use the features that you notice in your current superstars to guide your future hiring decisions.

Step 3: Upgrade Your Employer Brand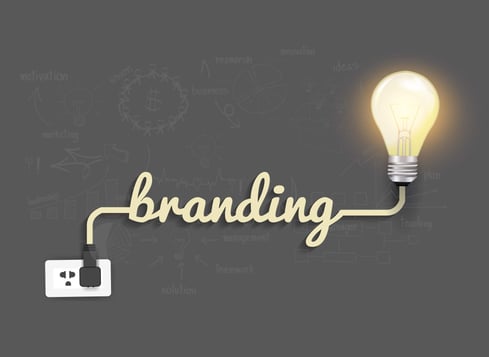 In an era of low unemployment rates and growing skill gaps, it's difficult to find many active candidates on the job market. Because of this, employers must be able to appeal to "passive" candidates too. One of the easiest ways to connect with passive candidates is through a specialist recruitment company which will maintain both active and passive candidate relationships in their extensive network.
However, you can also improve your chances of attracting passive candidates by working on your employer brand and "Employer Value Proposition." Decide on the values that you want people to recognise your company for, then build your digital presence to demonstrate specific characteristics.
Place case studies on your website that show how you've helped employees to develop with extra training and support. Ask your team members to share reviews of your workplace on sites like Glassdoor and social forums.

Step 4: Work with a Specialist Recruiter

When it comes to simplifying the recruitment process, there are few assets more valuable than a specialist recruitment agency. A team like Lucy Walker Recruitment that understands the commercial sector and the things that attract great talent to your role can accelerate your hiring process in no time. We know how to connect with the active and passive candidates that are ideal for your team, and we can present your company in a way that excites your target audience.
Because we understand the local commercial market, we can help with everything from making your job descriptions stand out, to ensuring that you have the right remuneration and benefit plans to appeal to the right kind of employee.
Additionally, because we get to know every client we work with, we ensure that you don't waste time interviewing people that aren't right for your organisation.

Step 5: Keep Improving Your Hiring Process

Finally, the recruitment process has evolved drastically in recent years, with new trends and expectations emerging all of the time. Lately, things like social media have developed as an important part of the recruitment process, and companies are constantly working to protect their employer brand against bad reviews and slow hiring practices. If you want the best chance of getting the right candidate, then you need to constantly work on your recruitment process.
Fortunately, Lucy Walker Recruitment has created something new for 2020. Our Engage strategy for senior roles uses an evidence-based online recruitment system to help you evaluate all aspects of your chosen candidates faster. With our support and the new Engage platform, you'll be on the road to a better hiring journey in no time!
Can We Help?
Lucy Walker Recruitment has over 27 years' experience recruiting in the commercial sector across both Leeds and Manchester and have the capability to recruit for every level in your organisation. To find out more call us on Leeds 0113 367 2880 Alternatively email us here.
Why not Check out our Client Video for further Information below