Whether you're hoping for a promotion, thinking about changing your career or looking for ways to stand out at work, a personal brand is an excellent way to achieve your goals.
"Brands" aren't just for companies or entrepreneurs. Anyone, from an HR Director to a sales manager can ensure that they stand out from the crowd with the right personal brand. Like a supplement to your CV, your personal brand shows your employer that you have what it takes to become a vital part of their team.
Now that 2019 is almost here, it's the ideal time to begin improving your brand and refining your reputation in your sector.
As experts on employment and how brands relate to this, the team at Lucy Walker Recruitment is here to help.

Why Do You Need a Personal Brand in 2019?
Before we begin looking at how to enhance your personal brand this year, let's examine what makes a professional reputation so crucial.
Just as businesses need employer brands to attract the right talent to their door, a personal brand is your way to demonstrate that you're right for a job, perhaps before your employer ever gets a chance to meet you. They:
Showcase your expertise: Some people build their personal brands by sharing "thought leadership" content online. In your spare time, you can post videos online that discuss important topics in your industry. Your videos will show an employer both how you present yourself, and how much you know about your sector.
Separate you from the competition: The recruitment journey is becoming increasingly "social." Many of today's employers conduct a quick search online to see if they can learn something about a candidate before inviting them to an interview. If you have a great personal brand, complete with professional social profiles, you're sure to stand out.
Go beyond the CV: While a CV tells employers about your history, an employer brand shows your current values and passions. These brands are ideal for indicating what kind of company culture you'll mesh with best.
So, how do you start developing your brand?
Determine your Passions and Values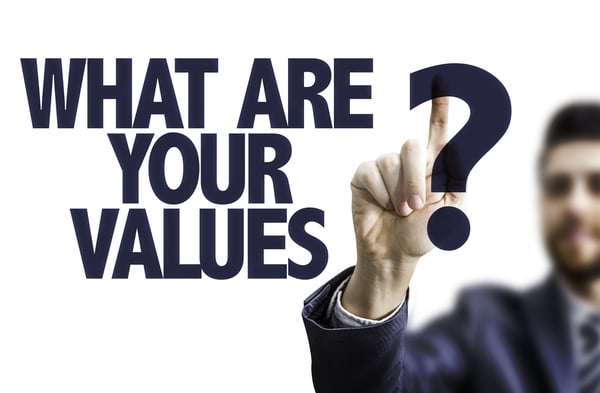 The first step in establishing your personal brand is deciding what you want to accomplish in your professional life. A great way to do this is to define your values and passions.
Values are things like "ethics," or "punctuality," which determine what kind of employee you're going to be in any role. Passions, on the other hand, are things that you want to pursue. For instance, an account manager with a passion for technology and values around accuracy would be ideal for a position that combines IT and finance.
By deciding what you care about most when it comes to applying for a new job or promotion, you can start to see where you want to go with your career. Passions and values often form a crucial part of a career plan, and they help you to set goals for your future too. Looking at your passions, you may even decide that your current professional path isn't right for you, and you need to move horizontally to make sure you're satisfied in your job.
Define Your Primary Traits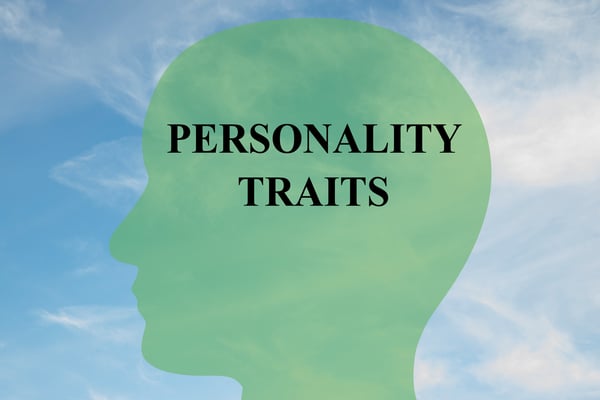 Your passions and values give you an insight into the kind of role that you'd perform best in. On the other hand, your primary "traits" are the characteristics or competencies that tell your employer that you're right for both their open position and their company culture. The "big five" personality traits defined by psychology include:
Neuroticism
Agreeableness
Extraversion
Conscientiousness
Openness to experience
Free personality tests can give you an insight into how heavily each of these traits plays into your personality. Once you know what kind of attitude you're demonstrating to the world, then you can adjust your behaviour accordingly.
For instance, if you want to be an excellent account manager, then you need to be "agreeable" and extroverted. If you notice that you're more of a nervous, withdrawn person who struggles with other people, then you might need to work on your people skills to make your personal brand more appealing for your dream role.
Know Your Target Audience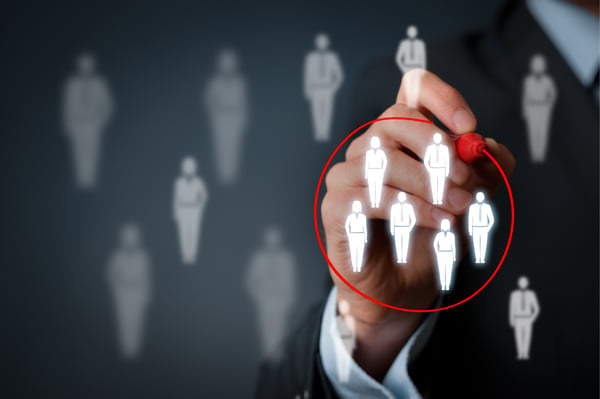 Effective personal branding is all about understanding the image you have now and figuring out how you can transform your reputation in order to make yourself more appealing to the right employer. No matter how hard you try, you're not going to be attractive to everyone. For instance, the personal brand of a great receptionist won't necessarily appeal to someone looking for an HR representative.
With your passions and values in mind, you'll know what kind of roles you want to apply for in the future. This will give you a starting point that you can use to define your target audience. Think about the people that you want to notice you. These people will include:
Specialist recruitment companies in your sector;
Business leaders with influence over employers;
Employers and potential clients.
Once you have your audience in mind, you'll be able to start thinking about where and how you're going to display your brand. For instance, if you want to connect with specialist recruitment companies, then you'll need to start by signing up with an organisation that has a reputation in your sector.
If you want to showcase your knowledge and skills to potential employers, then you might want to make a personal profile website where you can post weekly videos or design a profile on relevant social media channels like LinkedIn.
4. Work on Your Personal Brand Image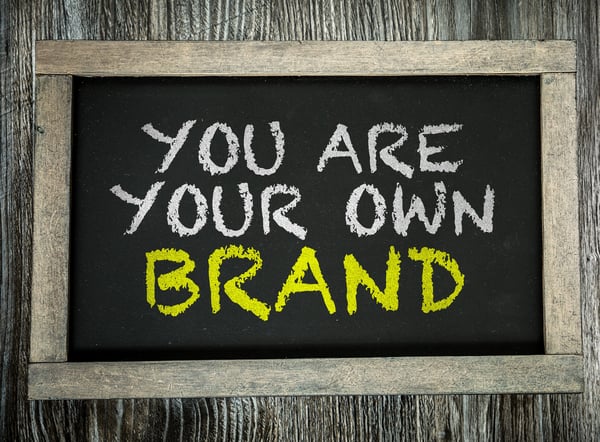 One of the biggest benefits of a personal brand is that it will differentiate you from other people applying for the same position. Once you know your personality traits, values, passions and the people you're trying to connect with, you can begin to refine your personal brand's "image."
Some of the things you can do to improve your image include:
Investing in professional headshots: Professional headshots set you apart as someone with a true passion for your career. Use your headshots on your website, and your social media profiles. You can even consider using these pictures in your CV if you're applying for a customer-facing role.
Share content online: As mentioned above, thought leadership pieces give credibility to your personal brand, and demonstrate that you know a lot about your industry. Create a personal blog or add articles to your LinkedIn profile to demonstrate your expertise.
Dress the part: Remember that a personal brand isn't just about what you do online, it's also about how you present yourself in person. For instance, when you do go to interviews, make sure that you dress smartly and focus on your body language. Something as simple as making eye contact can cause people to think differently about you.
5. Create Your Personal Brand Message

One particularly compelling way to improve your brand image is to have a "message" or elevator pitch that you can use to sell yourself to potential employers or even the managers at your existing job.
If you want people to believe that you're an excellent executive assistant, then you need to create a message that proves this. Your "elevator pitch" can either come through in your face-to-face conversations with influential people in your career, or you can place it into your carefully-tailored cover letters.
Create a short message about yourself that sums up your key traits, values, and passions in a way that can share what you're all about with other people. This statement can act as a template when you're preparing for interviews or writing letters to engage people who might give you an outstanding job opportunity in the future.
Remember, your elevator pitch needs to reflect who you are, the values you embody, and what you can accomplish for your employer. If you have any testimonials from past managers, study them to find out what people valued most about you.
6. Increase Your Value Through Education

One of the most crucial things to remember about your personal brand is that it's continually evolving. As various sectors become more complex thanks to new technology and trends, it's up to you to make sure that you're staying ahead of the curve.
A continued commitment to education will make sure that you're always building a relevant personal brand. Part of your training might include soft skills, like working on your team skills or improving your potential as a business leader. Other times, you'll need to evaluate your technical skills and decide whether they're starting to go out of date.
A great way to make sure that you're "on track" is to compare your CV to the job listings relevant to your interests. You'll notice if specific requirements in those specs begin to change over time. For instance, a lot of financial companies are now looking for account managers that have a financial background, as well as technical knowledge.
You can also use job descriptions to determine the personality traits most important to your employer, by checking out the competencies they list like "leadership skills" or "time-management."
Ongoing education will simultaneously keep your personal brand up-to-date and show your potential employers that you're committed to your career. A candidate who is always signing up for seminars and networking events is far more compelling than someone who shows very little interest in their job.
Collaborate and Network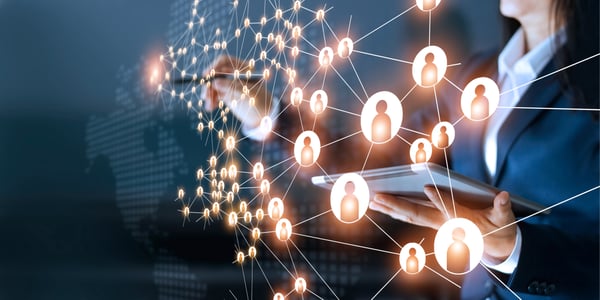 Who you know can have a significant impact on your personal brand. When people are judging you, they often look at your peers and network for indications of your hidden value. For instance, if you're applying for an HR role with a large technology company, and you're connected with HR departments for major brands like Google on LinkedIn, you're bound to stand out.
The more connections you build with relevant people in your space, the more your reputation will grow. Spend as much time as you can networking with competent people in your space. You can do this at local industry events, on social media, and even with the guidance of a specialist recruitment company like Lucy Walker. Our candidates frequently expand their networks by connecting with each other through our social profiles.
You can even think about finding a mentor who will guide you through your development plan and vouch for you to potential employers when necessary.
Remember to Commit to Your Brand

Finally, once you've defined the identity you want to create, it's essential to commit to your personal brand. If you want people to see you as a passionate and innovative person, then you need to back that up by posting regular content online and always staying ahead of the latest sector updates.
A great personal brand takes a lot of focus and commitment. However, if you can get your branding strategy right, it can play a crucial part in your professional future.
Can We Help?
Why not to subscribe to our blog, which features in Feedspot's Top 100 Recruitment Blogs for further updates on this and similar career related topics here
Lucy Walker Recruitment has over 25 years' experience recruiting in the commercial sector across both Leeds and Manchester and has the capability to recruit for every level in your organisation. To find out more call us on Leeds 0113 367 2880 or Manchester 0161 4421. Alternatively email us here.