"A Rae of Light" -Blog 2
When I had to climb in through the passenger door because I could no longer open the driver's door and the heating stopped working, I reached the sad conclusion that it was time for a new car. I loved my Fiat 500 but as things started going drastically wrong and I was feeling more than ready for a change, I started my search for something different. I had always planned my next car to be a BMW –I have always wanted one for as long as I could remember and driving past the BMW garage on Leeds Road each day made my desire to join the 'beamer' club greater! I was ready for an upgrade from my pretty but now totally impractical little Fiat!
So, with my heart set on a 1 Series, I phoned my mum and let her know I'd be going car shopping on the weekend, to which she responded 'you should really wait and take your dad with you'! Now, I'm 27 years old, live 200 miles away from my parents and my mum thought it would be best for me to take my dad along! Jeez! Don't get me wrong, I can see her logic, I'm not that savvy when it comes to cars and I've been known to like a car based only on its colour, but how hard could it be? 'You know what sales people are like…' mum went on to say in an ominous tone, 'They'll do anything for a sale you know!'
Hold on… they can't all be the same, surely? Does every garage really have this reputation? Are they all really pushy and desperate for a sale? In my conversation with mum I got thinking about Mr Wormwood from Matilda – he was the typical salesman, wasn't he? 'Nobody ever got rich being honest' he'd say. Oh no, maybe I should wait on my dad!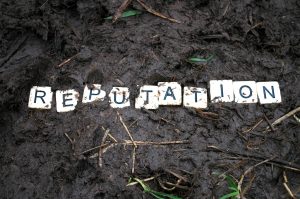 The next day, I took the bull by the horns and was ready for Mr Wormwood. I enquired online (ok so I wasn't brave enough to call but an online enquiry was step one!). Not long after this, I got an email to say thanks for my enquiry and my personalised video was on it's way to me. The next morning, I received a text which asked me to check out the video which was great! Gary showed me around the car on the outside and inside by video and explained why it was such a great car. What stood out to me most was that he personalised everything – he opened up with 'Hi Steph' and ended the call with 'Steph, if you're still interested then give us a call, come and see the car, and if it's not right then let us know what you're looking for instead'. I loved it – I was instantly sold on this personal touch. I had enquired about other cars too but couldn't differentiate in the service from the other garages– I received a standard template email with info on the car and was then hounded with calls throughout the day.
Feeling at ease, I picked up the phone and spoke to Gary. I told him I loved the video and was keen to book a time to go and see it, and so I did. I booked a half day at work and went to see the car… all by myself! Guess what – it wasn't scary at all! I loved the service I received at BMW and I loved the car and couldn't wait to drive it home!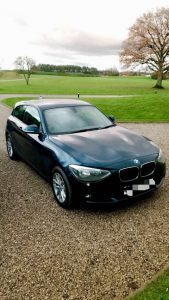 Gary's after sales service continued to be excellent and it got me thinking about whether the service I received was typical of a car sales environment. He wasn't pushy, he didn't seem desperate for a sale and his consultative and friendly approach really worked. This was the kind of sales environment I was comfortable in and familiar with from being in sales myself.
It got me thinking about recruitment. Recruiters are tarnished with a bad reputation– we're probably the equivalent of car sales when it comes to reputation, but the service at Lucy Walker Recruitment is tailored, friendly and consultative ( just like Gary's). Surely all recruiters can't be judged on the reputation that precedes us? We truly personalise our service for candidates and clients, we listen to you, we keep you updated and we'll do all we can to make sure you get the outcome that you want.
Of course, there are many more garages selling similar BMWs but for me, service was also really important. Sure, there are many other agencies claiming to do the same thing as we do, but is the service the same? Are they really doing what they say they're going to do?
So the moral of the story is don't let preconceptions blur your opinion of us all. If you're looking to further your career or looking to recruit for your organisation take that "leap of faith" and partner with a Consultancy (do your research first though!) and if you're based in Leeds and Greater Manchester why not give me a call. You'll be as happy as I was driving away with my new beamer when you land your dream job, or welcome a fantastic employee into your business!
Call me on 0113 367 2880.