We discussed in detail the Culture Fit Approach to hiring in a recent article and the part this played in the hiring process.
Most companies aren't just looking for candidates with the skills and qualifications – they also want someone that matches their company's DNA. The rationale is that these candidates will fit better with the rest of the team, produce results quicker and add greater value to the business.
The expectation is that they're not going to "ruffle any feathers" and will fit straight into the culture that you're building.
Although this sounds great on paper, there's potentially a big problem to this: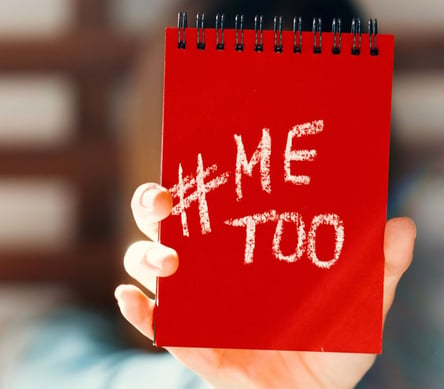 Adding people to the business with exactly the same values, ideas and approaches as your team can be dangerous, creating a "#metoo" type of environment where everyone thinks and acts in the same way, not typically an environment where ideas and innovation flourish.
But, what if you want to take your Company forward and beyond existing boundaries?
In this article, we discuss the growing trend towards Culture Add over Culture Fit in the hiring industry where Instead of matching candidates to existing employees, recruiters can look more closely at the unique communication styles, values, and interests that might help candidates add to an organization.
So What is Culture Add?
"Culture add" is a term used to describe people who not only value the company's existing standards and workplace culture but also look to bring an aspect of diversity to it that positively contributes to your organisation and its future transformation with ideas and suggestions to take the business forward. If you havent read it already Matthew Syed's book Rebel Ideas is well worth a read to help you understand the impact of cognitive diversity and how the lack of it can cause significant issues.
"Culture add" recruits help to seed a resilient culture by challenging group thinking that can come from just hiring for fit as they have the will and skill to think differently,It goes without saying If you want your company to continue to grow and evolve, your culture must grow and evolve along with it.
Changing the recruiting mindset to "culture add" from culture fit also helps change the recruiting mindset from "What doesn't this candidate have?" to "What can this person bring to the table?".
Considerations around Culture Add
Will the candidate be effective in our environment, now and in the future?
To grow as a business you need to develop a workforce that's inspired to learn, grow, and be able and willing to adapt as the company and the business landscape changes in the future.
This means taking account of their hunger, curiosity and adaptability in your assessments of interviewees.
Will the candidate embrace our existing structures and processes?
Whilst its important to accept that not all employees prefer a structured workplace you still need people who embrace your existing processes and structures and recognise that these underpin the organisation you are currently.
Will the Candidate detract from the Existing Culture?
A candidate may not, for example, be super comfortable with the way you work and may flag up as not your typical culture fit hire but by discussing these concerns and how they can be overcome may enable you to look at them as a potential hire under the culture add basis.
Does the candidate align with the Company?
It is fundamental that the candidate understands the rationale, ethics and values of the Company
Will this candidate, add a different dimension and challenge our thinking?
allowing for the fact you have assessed their not going to cause carnage around your existing arrangements do they possess significant value for the development of group think.
Download our Hiring Checklist
How do You Assess for Culture Add?
Firstly, Clearly define your Company's core values
In order to recruit candidates that are a good "culture add", you firstly need to make sure that you have a clear understanding of your company's own core values and beliefs, as well as what it expects from its employees so that you don't end up just adding your own unconscious biases to the recruiting process. You should measure candidates subjectively on this basis.
Once you have clearly defined your company's workplace culture, make sure that it's clear to all people involved in your hiring team so that you don't have to worry about biases of any nature interrupting your flow of talent.
Once you've established your values, make sure that you search for people that not only reflect these values but can also flourish within your company's culture.
Accept and reward employee referrals
Getting your current employees to refer potential employees to you is a great way of finding people that are a good "culture add" for the business. Your existing employees are already well aware of the type of person that will fit with your team, and they wont waste time referring people who aren't up to scratch.
Making your existing employees aware how vital "culture add" is to your Company and explaining that you're not only looking for candidates that have the necessary skill set, but also those that thrive and add to your company's culture is vital here.
3. Be Prepared to be Flexible
Consider being more flexible in your approach to open up a more varied talent pool. By giving employees the tools to live their lives outside of work as they, means you are more likely to attract and retain top-performing talent that adds to your business' culture, not just those that conform to it.
4. Think Outside of the Box with your hiring strategy
Admittedly this is a hard concept but embodies the spirit of culture add.
Hiring a wild card might be risky, but these are the candidates who will give you fresh insight, new ideas and challenge the existing order.
The transititon from hiring for culture 'fit to culture 'add' will take time, and you will face resistance. The Key is recognising that the world is constantly changing and you NEED your employees to understand that changing the world in order to enable your clients and customers' needs to be met. The approach that got to where you are today won't get you to where you want to be.
Time to be brave!
5. Ask Suitable Questions
Another avenue of ensuring that you find candidates that are a good "culture add", is by asking questions that evaluate their emotional IQ and in turn gives you a better idea if whether or not they are right for you based on the values ad traits you have identified.
Interviewers will need to identify the behaviours that confirm whether someone possesses each requisite value or trait.
Next, behavioural questions must be created that prompt a candidate to share a specific example of a behavior from a previous experience.
Type of Questions to Ask on Culture Add ?
Here are some typical questions to help you assess.
Describe a time when you made a big mistake at work. How did you handle the situation?
Describe a time when a colleague came to you with a problem. How did you respond?
How do you build a rapport with your colleagues?
Tell me about a time when understanding someone else's perspective helped you accomplish a task or resolve an issue.
Tell me about a time when you motivated someone to accomplish a task. How did you motivate him or her?
How do you keep a positive attitude during challenging situations?"


How Can we help?
Hopefully, we can with our market knowledge even if its simply pointing you in a different direction.
We have placed and filled over 100,000 temp and permanent assignments over the last 27 years so have a range of techniques, ideas and platforms which could help you succeed in reaching your goals.
Why not call us on 0113 367 2880 have a conversation with one of our team. Alternatively drop us an email here or check out our Testimonials and Case Studies or download our hiring checklist to help you.