How to Nail Those 8 Most Frequently Asked Interview Questions
Having conducted a fair few interviews over the last twenty five years and discussed interview feedback with many more interviewers and interviewees, we have identified several questions which form part of the interview process and wanted to share our thoughts with you on how to handle these to help you get that dream role.
So, here are the questions and how to handle them.
Question 1- Tell Me About Yourself?
This will probably be the first question asked in an interview. The Interviewer knows you will be nervous and will want you to feel at ease so this type of open question is designed to settle your nerves. It also lets the interviewer get a quick insight into you.
There is no reason why you should not be able to reel off a few clear sentences here without unneccesarily waffling and we would advise you spend some time practising this one first.
Keep it relevant to the role, be enthusiastic, smiley and convincing and include some of your key achievements you feel are important.
Question 2- What Are Your Key Strengths/Skills?
Ironically, most candidates don't answer this question well, often because they are too humble. However, this question is a great opportunity to sell yourself and show how you align with what the company's requirements are of the successful candidate.
Aim for 3 or 4 key strengths. It's about quality not quantity, explaining them well and using examples for each one
Make sure to read through the job description thoroughly and identify the key requirements in advance. If the need is for interaction with multiple departments, say, you have excellent communication and interpersonal skills.
Its a fine line between appearing over-confidence and underselling yourself. If you list too many strengths you risk sounding arrogant, whereas too little implies a lack of confidence or, worse still, skills.
Doing research beforehand can help prepare an answer to this question
Question 3- What Are Your Weaknesses?
Handling this the right way, there are a number of ways that you can answer this question that will impress your employer and help you stand out from the crowd.
You need to ensure you don't say you can think of any as this can sound arrogant. You also need to avoid identifying something which reflects negatively on your personality (poor timekeeping) or has no professional bearing (terrible at DIY).
Show self-awareness and pro-activity in dealing with a weakness. A good positive response to a weakness you offer might be: "At the beginning of my career I found it difficult to manage my time effectively, but I have since attended a number of courses over the last 2 years and feel that this is no longer an issue."
Question 4- Why Did You Leave Your Last Job?
Whatever the situation was from your previous job, you should always answer this question with a positive and enthusiastic response. If the reason for leaving your last job was redundancy, then you should talk about how your company had to restructure meaning your department was closed instead of focusing on your own personal situation.
Never ever criticise your previous employer, as this will appear unprofessional and potential employers question your integrity.
Question 5- Why Do You Want This Job?
Answer this question with a response that highlights why you would be a good candidate for the job and how enthusiastic you are about it.
Ensure that you show an interest in the job sector and have a very good understand the company their ethos and the role and show how your skills match their requirements.
Question 6- Tell Me About An Achievement You Are Proud Of?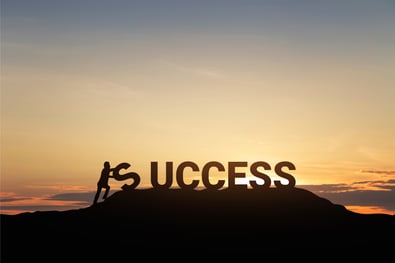 This question gives you the opportunity to show how past achievements of yours will benefit the business. Again keep it relevant and use it as an opportunity to promote your strengths.Bring your success stories to the table.
Try to avoid personal achievements, the interviewer is paying you for your work skills and potential not your life saving medals! Otherwise, try and identify a time where you achieved a good sale or something relevant to the job role.
Question 7- Give Me an Example Of A Difficult Situation and how You Dealt With It?
This is often asked so that you can express situations in which you used problem-solving and communication skills to help resolve the situation.
When you answer this question, you need to focus on aspects related to your reasoning, integrity or initiative, or your ability .
Either talk about an ethical dilemma in which you chose to act with integrity or discuss your initiative in tackling a difficult situation to a positive end.
For this question, you want to highlight your ability to work through a problem that arises in the workplace.
Again use your selling skills, its an opportunity to sell yourself to your prospective employer.
Question 8-What Are Your Career Goals?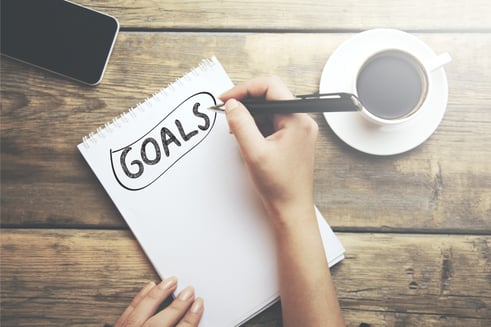 The reason for this question being asked is because the employer is trying to understand how long you intend to stay for.So you need to reassure them by explaining how the job role fits your career plan, as this will display your long-term commitment to the company.
So focus on the near term, covering the next two years. You can generally state broader goals of longer-term aspiration, but they should be mid-career goals, not end-of-career goals
What Next?
We hope this helps you but if you want to discuss any aspect further please let us know.
We have several staff and resources, all of which can help you to improve and master your Interview skills, so call us on 0113 367 2880 or 0161 661 4421 or contact us for a career chat.