Important job interviews can reduce the most confident among us to a bag of nerves, so for those people who suffer debilitating low self-confidence in interview situations, the days before an interview can be downright excruciating but fear not there are ways to combat this.
Luckily, there are some proven techniques to get your confidence levels up for your interview, from scientific research on tricking your brain chemistry to practical tips for cool, calm interview preparation.
With over 27 years of experience in helping candidates prepare for interviews, the team at Lucy Walker Recruitment have identified the following four pre-interview strategies as the most powerful to ensure that you come across at your most confident, attractive, and charming best.
Here they are.
1. Fake it until real confidence emerges.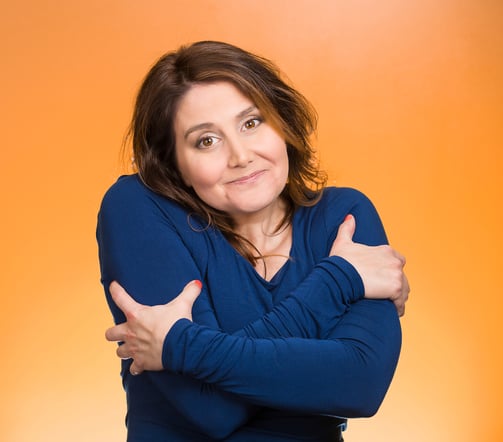 Luckily for us, our minds are easy to trick. Arrange your facial muscles into a smile and hey presto: your brain releases endorphins, not realising that you were faking it. Stand with your hands on your hips and hey presto: your brain releases testosterone and cortisol, the confidence-boosting hormones.
During interviews, lead with a firm handshake and ensure your body language sends the message that you're confident and listening, ideally with a straight back and an open posture. Interestingly, this 'faked' confidence has been proven to turn into genuine confidence over time.
The impact of this is, people react to your display of confidence with positive feedback and behaviours. We thoroughly recommend you watch Amy Cuddy's incredibly inspiring TED talk, 'Your Body Language Shapes Who You Are' if you want to find out more about using body language tactics to build your confidence.
2. Knowledge breeds confidence, so study up.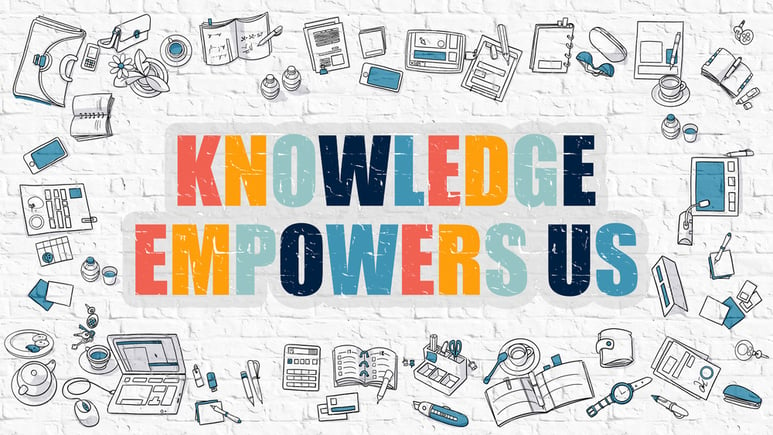 If you're thoroughly prepared for an interview, your nerves will recede, at least in part. Include the following in your preparation:
Significant research on the company. Look at the website and familiarise yourself with the company story and services; note down names of key people and organisational structure. Browse online for news and blogs where the corporation is featured.Familiarise yourself with their LinkedIn and social media presence. Prepare questions arising from your research which will communicate that you are informed. You can build on this by asking your recruitment company for further information on the company.
Loosely preparing answers to likely questions. Ask what style your interview will be, whether competency/informal/group assessment or other and if you don't know, find out right away from the hiring manager or recruiter. Rehearse answers to common questions, using relevant examples of your work to prove your competency. Be prepared to explain any unusual gaps or longevity issues with your CV in a way that will put the interviewer's mind at ease.
Remember to talk about what you did and use 'I' rather than what 'we' (the team) did.
If you haven't seen this article on the LWR blog, it's worth having a read.
Why not subscribe to our blog?
3. Dress the Part.
Your interview outfit may seem relatively inconsequential, but think of how you'll feel if you realise on the way to the interview that your hem has fallen down on your skirt, there's a faint coffee stain on your sleeve, your shoes are scuffed, or your fingernails look dirty.
The interviewer may never notice, but you'll constantly feel on edge that they will, and your confidence and focus will be affected before you've even started to speak. If you don't have the perfect outfit in your wardrobe for the interview, it is worth investing in a new jacket, suit, dress, whatever it takes that will make you feel confident.
4. Write a list of your Achievements.
The human brain is wired to put much more emphasis on our failures than it does on our successes. That's why you can still cringingly remember when you messed up at work over a decade ago, but have pretty much forgotten about a great compliment you got from your boss last Monday.
Our brains our wired for our survival by overemphasising the negative (so we don't put ourselves in physical or emotional danger) but it can also sometimes act as a saboteur that gets in the way of our success.
So, remember to take control and focus on all the times you've done a brilliant job at something. Write it all down, and you'll soon see that you have a great deal to be confident about.
Building your interview confidence comes down to good preparation, and understanding some simple confidence-boosting habits that will revolutionise the way you come across in interviews.
Can we help? We have placed and filled approaching 100,000 temp and permanent assignments over the last 27 years. To have a conversation with one of our friend Alternatively drop us an email here.