Starting a new role can be a mixture of excitement and nerves, with new employees keen to make a great first impression with their new employer!
In today's market, some roles are onboarded remotely, while others experience the induction and onboarding process in the office. Here are our ten top tips to help you create a great first impression with your new team, whether it be remotely or in the office…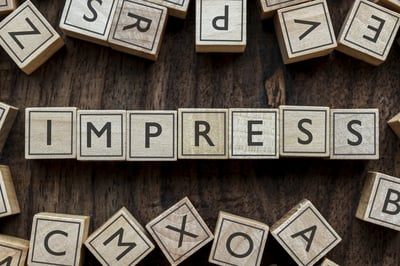 1. Positive approach
A positive and enthusiastic approach to your new role and joining the organisation will be welcomed by your team members! It changes the team dynamics when someone new joins the team and whether it be in the office or through virtual team calls, it's uplifting to see a new face, especially when they radiate positivity and enthusiasm. So start with a smile and demonstrate your team spirit and this will set off a great first impression!
2. Professionalism
While dress code is still important in some sectors and organisations, when working remotely, dress code is a little more relaxed and comfortable. With this said, make sure you get a feel for what the company stance is on any form of dress code, so you feel confident in your wardrobe choices for Teams calls or office trips! Make sure you always act in a professional and respectful manner, while also showing your personality and what you are all about!
3. Listen, take notes
In the early stages of a new role, you'll be taking on board a lot of information and paying close attention to what you need to know to carry out your role and responsibilities. Make sure you listen carefully and take notes to help your process your training and to allow you to re-visit your notes as and when needed. You'll not only be absorbing information around your role, but around internal systems, processes and information across the company, so great listening skills and note taking is essential.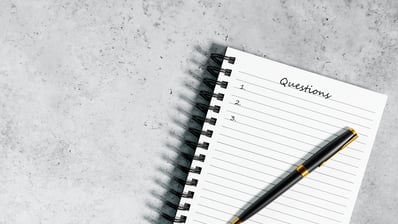 4. Ask questions
Asking questions is part of the learning process in a new role, it shows you are engaged in the training and keen to get it right and expand your knowledge. Don't be afraid to ask questions, especially in the early phase of your new role, it's much better to ask a question than action something incorrectly so reach out for help and asks questions.
5. Be confident
If you believe in yourself, then others will too. Be true to yourself and be confident in your abilities to carry out the role and be a valued member of the team. You successfully secured the role through the interview process so have the confidence to apply yourself to the role. Be confident and positive in your body language and your communication to give a great impression to your new colleagues.
6. Build relationships
It's important to get to know your team and build relationships, not only to make friends on a personal level but to help you work collaboratively with the team too. Try to have a conversation with colleagues, learn names quickly and dependent on your work situation; sit down for a cuppa or grab a chat over a video call! If there are social events or company clubs, try integrate yourself, this will not only help you build rapport with your team but it will also demonstrate how much of a team player you are.
7. Use your initiative
It can often be the case that new employees take a 'spectator' approach in the early days of a role but if you feel you have something valuable to say or share, then do! If you're in a meeting and you have valid points to contribute to a discussion which highlights your level of knowledge and experience, then share and show you are engaged and have valuable input within the team. If you finish tasks ahead of time, what more can you do? Ask the question or put yourself forward to take on an additional task or activity.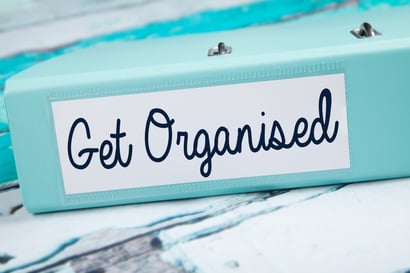 8. Be organised
Brush up on your organisational skills and make sure you know where you need to be at what time and note down meetings, training schedules etc to allow you to know what is expected. Being on time, showing you are organised and reliable is a great way to demonstrate a good first impression in your new role.
9. Get to know more about the company
You will have carried out research throughout your interview process but that doesn't mean you stop researching once you start your role. Keep updating your organisational knowledge by re-visiting the company website, updates, checking out social media pages and reading through all company literature and information you are given throughout the training process. This will help you build awareness of the organisation from an internal and external perspective and will not only help you thrive in your role but shows your commitment and level of interest to the role and the company too.
10. Office politics and gossip
Office gossiping and politics is inevitable in even the most harmonious of organisations… we all know it! As a new employee, be mindful of conversations you may 'step into' and associate yourself with to avoid getting caught up in any office politics. For those working remotely, it may be much easier to avoid this thankfully…
Aside from the nerves, starting a new role is such an exciting time; an opportunity to take on a new challenge, learn new skills, demonstrate your abilities and meet new people! Enjoy the onboarding and training process, getting to know your team and become an integral part of the organisation!
Can We Help?
Can we help? We have placed and filled over 100,000 temp and permanent assignments over the last 29 years so have a range of techniques, ideas and platforms which could help you. Why not call us on 0113 367 2880 have a conversation with one of our team.
Alternatively drop us an email here or check out our Testimonials and Case Studies.