As an increasing number of Clients seek to take advantage of recent technological advances to both streamline and improve the effectiveness of their talent acquisition strategies, the importance of Candidates being prepared for Telephone, Skype/Video and face to face interviews has grown significantly.
Here at LWR we have our own Video platform engage which facilitates Video interviewing for our Clients.
To assist Candidates with techniques to support them ace Video Interviewing, our article outlines the fundamental considerations and pre-preparation processes they should consider throughout to enable them to succeed.
Here are the key steps for Candidates to consider.
Master the Technology
Don't wait until 5 minutes before your allotted Interview time to realise any of the following:-

- You can't get the Computer to work.
- The internet bandwith is insufficient to run the Video software.
- The sound isn't working on the Computer
- You need headphones but haven't got any
- The Computer doesn't have a webcam
- You cannot log onto the video software account you have set up

Sounds basic but the number of times these type of things happen is significant, so set it up in advance and have some practise runs with friends and colleagues to prevent embarrassment on the day!

If you've done this but still encounter problems on the call remember. honesty is the best policy. If you can't sort it out, suggest rearranging the call or using a phone for the audio, and skype for the video.



Arrange the Background
It's important you ensure you have a quiet, private and well-lit setting where you won't be interrupted by other people, pets or noises.
We've all seen this classic News clip (below) of an Irish politician being interrupted during an important interview by his two young children charging into the room and causing mayhem. Extremely funny but not something you can risk happening when you have an interview.
Also its critical to position your webcam so that you have a neutral background that's free from distractions. You don't want the Interviewers eye to be distracted by a bizarre painting or your mother's hideous lounge curtains so find a "clean" space and avoid coffee shops and other communal spaces like the plague.
Close Down Other Programs
Make sure you close down all web browsers and applications on your PC. The Interviewer wont be impressed if random emails from friends or facebook and other social media notifications start "pinging" at regular interviews.
Do thorough Interview Preparation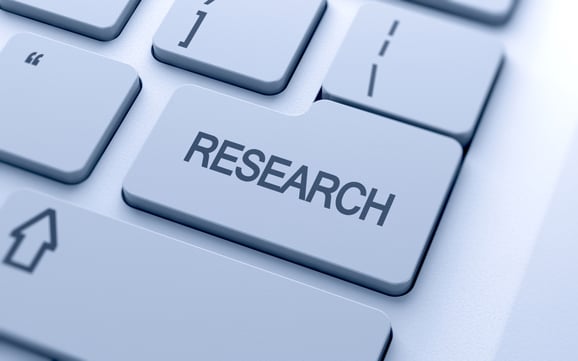 The importance of doing your research is critical.
As you would with a face to face Interviewer you should extensively research the Company, the opportunity and find out what you can about the person Interviewing you. Also be prepared and practise how you would answer some of the more common interview questions you could expect to be asked.
Have an Elevator Pitch ready
In summary this is a brief , 3 to 4 sentence overview of you, your career, your achievements , your responsibilities and your ambitions, so basically a mini sales pitch which is good for breaking the Ice during what can be difficult starts to the interview. Its more important than ever to build up rapport during a telephone call so If the Interviewers opening question is "Tell me a bit about yourself Simon?" you are ready to roll it off the tongue. If you start overly delaying at this point it could throw you off track straight away and also will not leave a good first impression for the Interviewer.
Know Your CV
Make sure you know your CV. This will form the basis of what you'll be questioned on, after all, so make sure you're prepared for questions about your employment, achievements and education experience. The best part of a Video interview is that you can keep your CV in front of you,out of sight so you can refer to it if you get tongue tied.
Make Notes
During your research you will find out more about the role and the Organisation, any concerns and questions you have so write down the questions you want to ask. You can also have notes on any prepared standard Interview questions for example your strengths and weaknesses which you may refer to them, out of sight, if your mind goes blank or for reassurance but obviously not as easily as if it were a telephone interview
Maintain Eye Contact at all Times

It is extremely tempting to watch yourself or your interviewer during a Skype/Video session, but looking directly at the video camera on your PC is the only way to maintain direct eye contact with your interviewer when talking. When they start talking look back at the screen
This is a good video outlining why it is so important for you and gives you some tips.
Body Language
When you're listening, nod and smile when appropriate to communicate to them that you're giving them your full attention.It is also advisable to use subtle hand gestures when it feels appropriate but keep your movements close to your body. Avoid fidgeting in your seat or letting your gaze drift away from the device as this may look as if you're distracted.
Sit up straight in your Chair and keep your shoulders pushed back so you don't appear hunched over the screen.
Smile and be Positive Throughout
Again, we cannot underestimate the importance of smiling throughout whilst you are talking and purveying a positive and upbeat persona to the person at the 'other side of the screen'.
Dress to Impress
To look your best on camera, its best to avoid bright colors and garish patterns. Instead go for softer colors instead. If you are wearing a tie, wear a solid color rather than a patterned one. If you wear glasses, you may need to adjust the lighting in the room to reduce any glare from the lenses but you should have ironed this out already with test runs with friends and colleagues.
Also make sure you position the camera so that you are looking up slightly and it is centered on the monitor screen.
Use the STAR Technique
When it comes to answering any competency-based Video interview questions, try to use the STAR technique, where you lay out the situation you were facing, the task you had to do, the action you took and what the result was.
This will stop you from waffling unnecessarily . Dont forget to take deep breaths and take your time.
Situation: Start by outlining the situation you were in.
Task: Talk about the task at hand. What was required of you?
Action: What did you do? What action/s did you take and why?
Result: Summarise the results of your actions.
This will help you to show your experience for the position, and to formulate your answers in a clear, concise and confident manner.
Can We Help?
Can we help? We have placed and filled over 100,000 temp and permanent assignments over the last 27 years so have a range of techniques, ideas and platforms which could help you. Why not call us on 0113 367 2880 have a conversation with one of our team. Alternatively drop us an email here or check out are Testimonials and Case Studies.
PS: You can also check out are Candidate Showcase Video here.