Here at Lucy Walker Recruitment, we have learned a thing or two about planning for staff growth.
Over the last 25 years, we have scaled extensively, from me and a phone to our current award winning recruitment team delivering recruiting services across Yorkshire and the North West from our offices in Leeds and Manchester.
Company growth is exciting, and it also has its challenges, from the practical to the tactical and all points in-between.
In this week's posts, we want to share five ideas and suggestions as you prepare for your staff growth.
Know What You Are Aiming For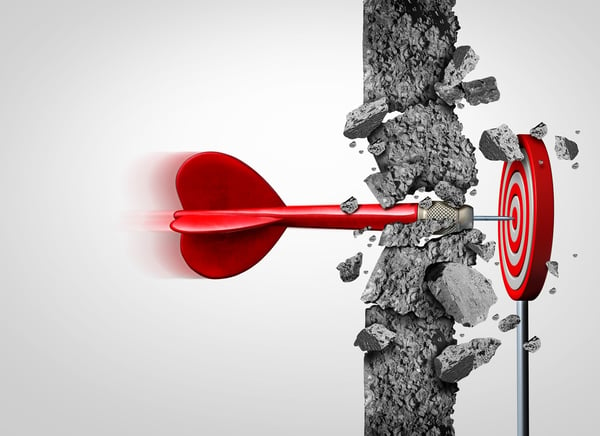 Stephen Covey in his famous leadership book shares with us seven habits that contribute to our success. Number two is, 'start with the end in mind.'
As an example If you know your company vision is to be the dominant legal firm in the North of England and currently there are three of you and two part-time administrative assistants, you will need to craft a plan.
How many partners will you have?

Will you have an outside investor?
What support staff will you need?

Will you operate from one central office or have multiple sites across the North West and North East?

How will you develop your employer brand and market and sell your services?

What fee structure will you develop?
Questions which I am sure you have answers for, at least in principle.
Time frames and Goals
Bill Gates is well known for his famous comment that people over estimate what they can achieve in a year and completely underestimate what they can deliver in 10 years.
Here at LWR, we work with organisations that are service based as well as those that have products they sell at their core. Both types of organisations need financials and people planned into their growth equation.
Let's say you are a serviced based business; who will bring in critical new accounts to enable the company to scale?
Will you start with a BDM with sales and management potential who could then build a more significant sales team they then lead? Or do you have a different strategy? We have recently recruited a BDM, see the article here, so we have been through all of these thought processes ourselves.
What might your timescales look like? Do you have a year, three years, and five-year plan?
Questions like this are essential to build your talent pipeline.
Cashflow and Resources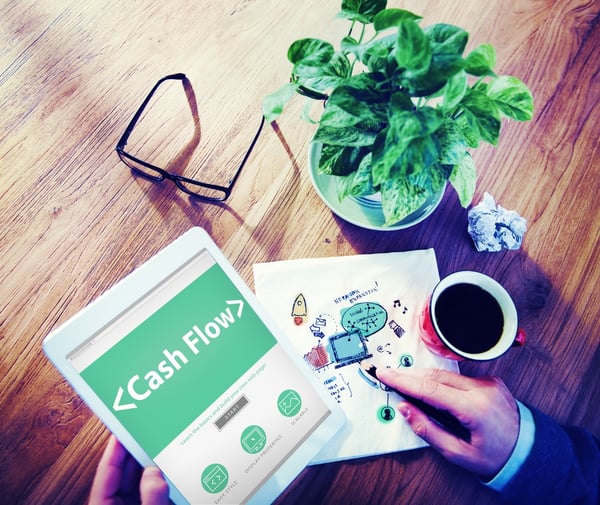 Cashflow forecasting is critical for any business, especially as you increase your headcount. Recruiting the best staff, paying competitive salaries, and then supporting them to grow I will cover in a minute.
First though on a practical level do you have:
An office big enough to accommodate an expanding team?

The appropriate IT hardware and software?

What about facilities or car parking space?
Recruiting The Right Individuals To Take Your Team To The Next Level
One of the many pleasures I get as the M.D. of Lucy Walker Recruitment is watching businesses scale. Over 25 years I have seen many companies start off small and then hit a growth trajectory that has been fantastic to be part of.
Organsations grow when they are offering a good service or product and when they have the right people in post.
This is where a recruiting strategy is pivotal to underpin how you will introduce people to your organisation.
You will want to consider:
Role descriptions

Temporary positions versus permanent

Skills and expertise, you will need

Your company culture and employer brand

The personality styles of your employees
Then, of course, how you will onboard new team members and help them develop which then leads me to our final part.
Onboarding and Development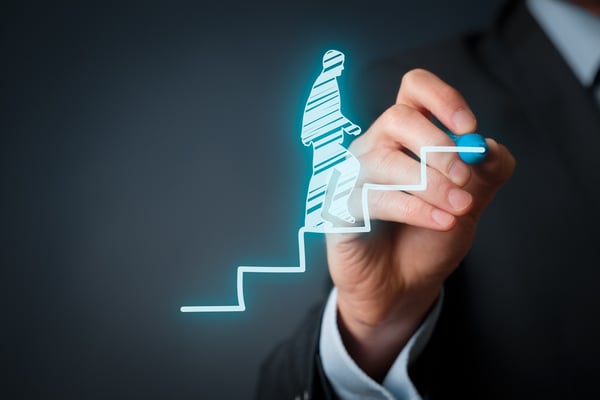 Having placed approaching 100,000 candidates over the years, we notice that organisations that have a defined onboarding process and an ongoing development strategy for their staff; excel. They are well known for their productive and engaged teams.
Onboarding for all is one of my mottos.
It does not matter if that individual is a new CEO or a part-time administrator. Everyone has a role that will contribute to your companies results, and he or she needs to know that.
Onboarding is a 'must do' activity whether you are an SME or a corporate organisation. Yes, a corporate business might have a more prominent HR or learning and development team. However, putting a structured onboarding plan together will reward you for years to come and isn't a secret process.
This might surprise you, and many of us would stay with a company if our needs and aspirations could be met; even if we are a Millennial!
Remember your induction process is your first opportunity to demonstrate how good a company you are. If you want to read more on the subject, take a look at our longer post on induction plans here.
Every employee deep down wants some level of development; no matter how small. Human beings are 'success seeking creatures' and consequently helping our teams be the best they can will have untold benefits.
Development needs of your team may be minimal at first if your business is small, but some training may still be worthwhile to keep employees interested and progressing.
Plan to increase formal training as you grow and create a defined career track for each role.
There you have it, five straightforward ideas to factor into your employee growth plans.
What Next?
Can we help? From the startup to globally recognised household names, Lucy Walker Recruitment has helped hundreds of companies across the UK manage their staff growth. If you want to find out specifically how we can help, email us here. Alternatively, call us on Leeds 0113 367 2880 or Manchester 0161 661 4421.
If you would like a copy of our 2018 Workplace Report you can dowload this here