In our new series, 'Up Close and Personal', our first interviewee is Claire Barrett, the well respected Leeds based EA at Deloitte UK, who won the Prestigious Yorkshire PA of The Year Award in 2017.
Claire tells us about her career journey, her working day, her inspirational figures and also answers a few more light-hearted facts as we get to know her.
Hello Claire , so can we first ask you, what attracted you to becoming an EA?
I've always been a people person and like developing relationships. I am also extremely organised and work best when I can apply a methodological process to something. This seemed like a natural fit for the EA profession and once I had arranged myself some work experience prior to University I was hooked. This isn't to say that there weren't some detours on the way though, for example people are always surprised to hear that I actually qualified as a primarily school teacher before becoming a full time EA.
How has your organisation changed since you joined them?
In an organisation the size of Deloitte, change doesn't happen overnight but I love being part of a firm which embraces change and digital innovation. I can really see how new technologies are being introduced within the firm and how they are already impacting the way the team and I work.
How have Deloitte helped you grow in your role?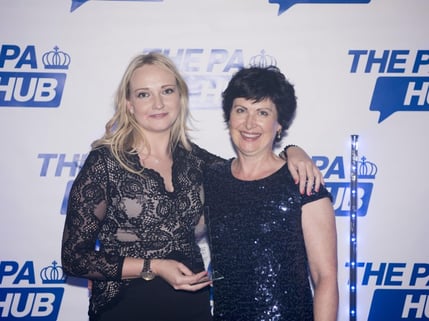 Claire Barrett with 2016 Yorkshire PA of the Year,
winner Melanie Richardson
After I won Yorkshire PA of the Year 2017, I was afforded some great opportunities, from speaking at conferences to promoting the profession more generally. Deloitte and my team have been very supportive of these commitments and have helped me wherever possible in order to ensure that I took the maximum possible benefit from these opportunities.
In my day to day role more generally, I am increasingly getting involved in helping to shape the role of the EA. This is in response to the changing technological environment, both from the perspective of agile working practices as well as office based technologies themselves.
Who has been the most influential person throughout your career?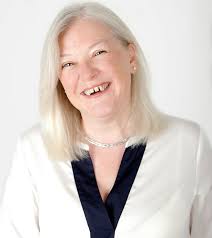 Lucy Brazier
One person I have always looked up to is Lucy Brazier the CEO of Marcham Publishing, and Publisher of the Executive Secretary magazine. I have had the opportunity to hear her speak a number of times and each time she has been so inspiring and her message has really resonated with me. On a more personal level, I find her to be such a champion and ambassador of the profession and I would thoroughly recommend to anyone making the time to read her books or going to her conferences.
Describe a typical day in your role…
I usually try to have a morning catch up with my executive and work out together what our priorities are for the day and then we have an afternoon debrief to find out what's outstanding for the following day and discuss what is business critical. I find that this helps to give a bit more structure and focus to our day.
I know this sounds Cliché, but there really isn't such a thing as a "typical" day for me. As I support an executive and a wider team, my day is shaped mainly by their day and thereby I try to adopt to what they need at any given point in time. This can mean that some days I might be planning a business trip to the US which spans 4 time zones, whilst another I may be organising a business event or working with our revenue control team to manage my team's cash collection targets.
This is what I love about my role as I feel challenged each and every day.
If you could spend 1 hour with anyone in the world of business, who would it be and what would you ask them?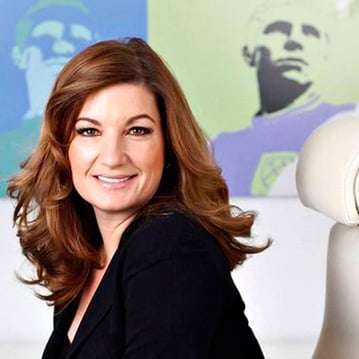 Karren Brady
I think this would have to be Karren Brady, I find her to be such an icon for women in business. She is a sporting executive, politician columnist, author and TV personality. To be appointed as the vice chairman of West Ham United football club in such an historically male dominated field is inspirational. I would love to have the opportunity to meet her and discuss with her what she considers to be her milestone achievements in her career and how she overcame the gender barriers.
What is your favourite element of the PA role?
I enjoy so many things about the PA role, but if I had to pick one I think it would have to be the people. In my role I get to meet so many different people, and I love the opportunity to get to know them and to work alongside them.
If you were to give three pieces of advice to someone starting out as a PA, what would they be?
If I could give three pieces of advice it would be;
Find yourself a mentor early on in your role. These people are invaluable not only in helping to understand the role and what it requires, but sharing the more informal information on the business which will help you integrate into your team much quicker.
Don't be afraid to mistakes and keep learning. As good as we think we all are at certain things, there are always opportunities to learn new things and we should make the most of every opportunity to develop our knowledge.
Never say no to a good opportunity. This year has taught me this more than any other, especially after winning Yorkshire PA of the year 2017. Sometimes new opportunities can be scary and you want to shy away, but if you say yes and grab them with both hands they can be amazing for both your personal and professional development.
What 3 things would you save if the office was on fire?
This is a tough one. I think it would have to be;
My handbag (because anyone who has seen this knows it contains my entire life);
My Phone
The photos on my desk
What is your most embarrassing moment throughout your career?
Again, anyone who has met me will know that I have had plenty of these. If I had to pick one, which is more cringe than anything else, is when I accidently sent a kiss and love heart emoji to one of my executives over Whatsapp. Needless to say, it wasn't meant for them!
What is your favourite…
Restaurant

– This is tough because I think Leeds is going through such a great period of new and established restaurants. My favourite restaurant would have to be Tattu, it has amazing contemporary Chinese food with stunning interior design.
Film – Nocturnal Animals (a dark one, but a good one)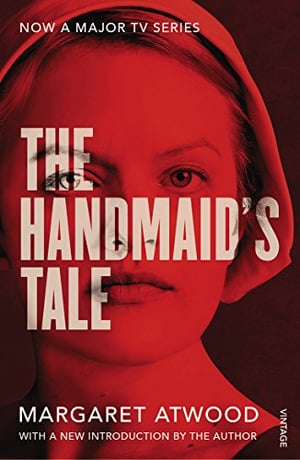 Book - The Handmaid's Tale, by Margaret Atwood
Guilty pleasure - It's all about the three C's – Chocolate, Crisps and Cats.
Thanks Claire!
If you've enjoyed reading this article and would also like to subscribe to our blog, which features in Feedspot's Top 100 Recruitment blogs, to receive up-to-date and relevant information, tips, advice and articles please click the link below.