Traditional interview formats where you ask candidates about their skills and experience to see if they're a fit for the job—have been the industry standard for decades and if they work for you and your organisation then why change it you may ask?
However, traditional interviews can prove ineffective. According to a recent Global Recruiting Trends 2018 report, old-school interviewing can be riddled with issues and considered too long, awkward in format , subject to Interviewer bias and especially bad at assessing soft skills and weaknesses.
So what are your Options?
Here's a few to consider either as a one stage or part of a staged Interview process:-
1. Soft Skill & Behavioural Assessments
These can give a more objective measure of an individuals traits.
High-tech tools like McQuaig, Pymetrics and Koru draw on neuroscience to assess candidates' soft and behavioural skills, like grit, teamwork, sociability and flexibility—factors that really are key within job performance. With 20-minute surveys and mini-games, these technologies help recruiters get super-individualized insights into candidates and are well received by candidates we find.
It's not just the unique insights that these soft skills assessments offer—it's the fact that you can get those insights quickly and at scale.
The speed and scale they offer also makes it much easier to expand your reach and draw on talent pools with more diverse backgrounds and experiences and importantly avoids bias.
2. Job Auditions
Although the traditional interviews might give you a decent idea of how candidates present themselves, think on their feet, and answer questions, it still doesn't replace getting to see how they'll actually perform on the job.
That's exactly why job auditions are so insightful. Half or full day trials or even a stint temping in the role are all options Companies are pursuing to reduce the risk of taking on a professional interviewee rather than a top performer in the actual vacancy.
Throwing the talent in the deep end and seeing how they swim, you get a realistic sense of their skills. The awkward interviewee may infact do the job 10x better than the super polished candidate—but you'll only find out by trying them out
Job auditions don't just benefit the employer: candidates get a real sense of the day-to-day job, so they know exactly what they're signing up for. That's bound to help your attrition rate, while providing a more satisfying candidate experience.
Download the Hiring Checklist here
3. Social Meets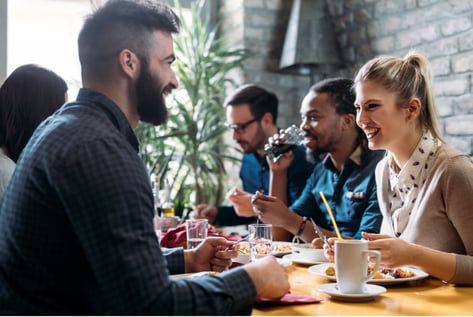 Low-key, casual interviews may not be a high-tech innovation or a particularly new practice, but it is a rapidly rising trend.
With the changing workforce demographics , many forward thinking recruiters see huge value in one stage being a less formal interviews in social settings such as bars,coffee houses or on team nights out. Everyone is at ease, allowing candidates to show more of their personality, whilst allowing you to gives a great impression of your work culture.
4. Pre-Hire Presentation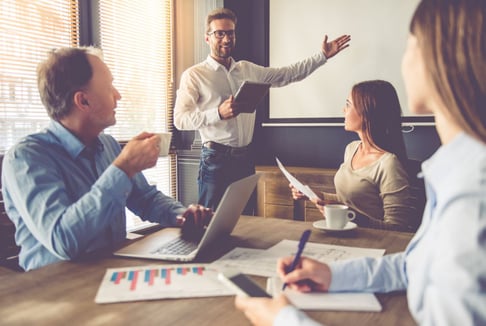 This is increasingly popular.
For example, if you are hiring a new role for your organisation such as a Business Development Executive you would have them present on a strategy for how they would approach the market if they were hired over the next 3 months. They will then present their approach to you in the next interview so you can discuss the various strategies and really dig into the true goals of the position.
This give candidates a chance to demonstrate their thought processes and expertise. It also creates a great opportunity for conversation that is focused around the opportunities and challenges in the role in question. It goes beyond finding someone who is great at answering interview questions, and digs into how they actually get the job done.
5. Role Play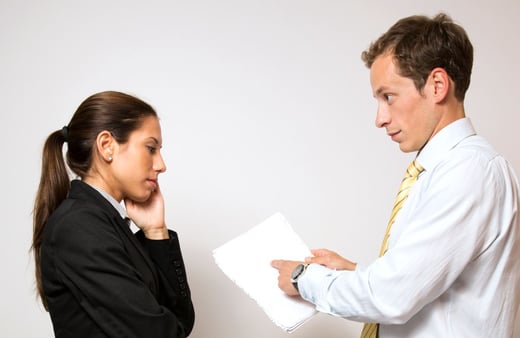 Some organisations role play with a candidate during a job interview asking Candidates to sell them a product or service during the course of an interview. This is good way of seeing how the candidate acts under pressure and for some roles this can be revealing.
6. Question Telling
These hiring tests question interviewees on key skills. For instance, a test of creative thinking for design or development type roles could ask the question, "Give me five alternative uses for a paper clip." It may seem odd but the rationale is good if used correctly or a well know one for a Sales person is "Sell me this biro."
It obviously encourages interviewee's to think outside the proverbial box and not be afraid to be a little unorthodox with their answers. It's a great way of testing how a candidate reacts under pressure and to open up outside of a formal process.
7. Task based Assessment
This has become quite a common part of interview processes and is where the organisation sets a time based task for the interviewee to perform. For example, we have asked potential consultants to screen CV's and highlight why or why they wouldn't invite them for interview. It's a great way of testing skills and potential skills and how a candidate reacts under pressure.
If you would like to discuss your Interview processes with us, why not schedule a free strategy call here or download our hiring checklist here .You can contact us on Leeds 0113 367 2880 or Manchester 0161 661 4421