Lucy Walker Recruitment are delighted to announce the winner and runners up in the 2017 Leeds Temp of The Year.
After sifting through a host of Client feedback and nomination forms completed over the course of the year, our Judging panel were delighted to recommend Charlie Cumming as the Winner and Emilee Perkins and Angela Driscoll as the Runner Ups.
With regard to Charlie, our Clients' support Team Manager commented on how well he had adapted to the environment and assisted within his team in practively identifying Issues before they developed into a problem issue for the organisation, which was understandably a huge plus for them.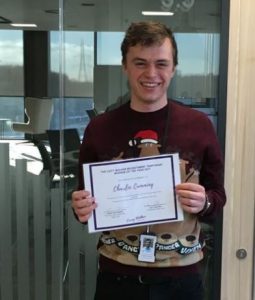 The Winner...Charlie !
Angela's team manager at our client commented,
"She has been an amazing addition to the team. She is reliable, professional, organised, personable and efficient. I'm not sure what we would do without her. She has certainly made my job a lot easier by dealing with queries that arise and actively learning our processes and systems. She will support other member of the wider team if she has time and everyone appreciates the work she does for us."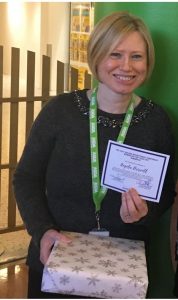 Runner -Up ...Angela!
In respect of Emilee, the Operations Manager of our Client described her as a "god send", learning the ropes quickly and being a reliable, punctual and very efficient member of the team.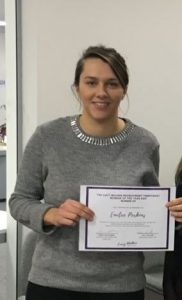 Runner-Up.. Emilee !
Claire Harkins from Lucy Walker Recruitment who led the process and presented Charlie,Angela and Emilee with their Awards and vouchers added, "It is so important to us that our Temps add real value for our Clients. This has been very apparant with the contributions of many of our Temps this calendar year but in particular with the sterling efforts and skills of Charlie, Angela and Emilee. They are thoroughly deserving winners this year!"
If you need a Temp or are interested in how LWR Temps can benefit your organisation or alternatively if you are considering Temporary work why not call our experienced Team on Leeds 0113 367 2880 or Manchester 0161 661 4421