Following a short career break, highly respected Leeds Based recruiter, Katie Earl has returned to the Lucy Walker Recruitment Head Office Team.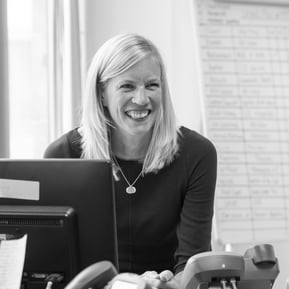 Katie, who's first stint at LWR lasted 9.5 years, returns in a Head of Resourcing role as the business looks to further expand and develop its flourishing dedicated resourcing function, which is closely alligned with our strategic growth plans.
"We have seen a growing trend with many of our key recruitment partners in the market that we currently find ourselves in, who are seriously about developing Staff pipeline strategies to identify key talent. We are delighted to offer an extremely effective service in this regard, utlising some of the latest technologies in the market,headed up by experienced recruitment professionals, who know the business and understand the roles," explained Director Mark Woffenden. "At the same time Katie will be heavily involved in the devlopment of our new service delivery platform engage, which launches after Easter, he added.
Further Key Apointments are expected in Q1.