Leeds based Office support recruiter, Lucy Walker Recruitment, has walked away from a large contract with a national Managed Service Provider, believing that these arrangements are both "unworkable" and ultimately "unsustainable" in their ever evolving business model and proposition to Clients.
"A significant focus of our business is increasingly aimed at more specialist roles and the higher end of our market including Managerial and Director-led roles where our clients are working in strategic partnership with us and are investing both time and significant monies in the technologies and processes we are introducing to them through formats such as our engage process," Director Mark Woffenden explained.
"This is where we find there is real and significant buy-in to a partnership philosophy, where our clients are prepared to invest in finding the right candidate to take their business forward in the long term. This is where they want to and are prepared to tap into our detailed knowledge of differing business sectors, other recruitment models, the job market, available candidates and workable skillsets," he added.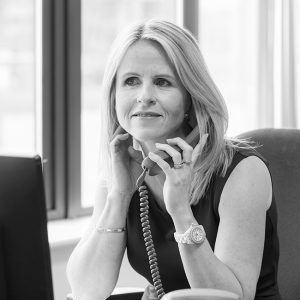 Lucy Walker
"We can and have successfully done the transactional style requirement via intermediaries for many years but this predominantly price-led solution of recruitment, can be a huge drain on many resources and doesn't build the level of relationship that the end Client needs from their interaction with a recruiter in our eyes. To play to our many strengths, where we see ourselves adding greatest value in the market to clients, the partnership philosophy is key and why we are now walking away from all M.S.P propositions," added Managing Director Lucy Walker.